Asbestos Trusts • Asbestos Claims
Asbestos Trust Claims: Compensation is Available Without Filing a Lawsuit
Asbestos companies and their insurers placed close to $30 Billion dollars into trust funds to pay people who were injured by asbestos.
But nearly 40% of the funds have still gone unclaimed by the victims. You may be entitled to a portion of these funds.
It was front-page news all over the world in 1982 when Johns-Manville filed for bankruptcy. The Johns-Manville bankruptcy was the largest bankruptcy in history at approximately $2 billion dollars.
Johns-Manville had no choice but to file for bankruptcy because its terrible secret had finally been revealed: Johns-Manville knew as early as the 1930's that their products were killing people, but it chose to hide the dangers of asbestos in order to keep making money.
Finally, due to asbestos lawsuits, the truth came out and when juries saw the damning evidence they punished the company time and time again with large damage awards. Filing for bankruptcy protected the company from asbestos lawsuits, but required the company to set money aside to compensate those who would develop asbestos-related illnesses in the future.
Johns-Manville set the money aside into a special trust fund that is managed by trustees appointed by a Federal court judge. The trust is still operating today and pays thousands of people each year who were diagnosed with an asbestos-related illness after working with Johns-Manville products.
Today, there are about 50 active asbestos trusts that pay individuals who have asbestos-related illnesses.
Our law firm files claims with these trusts on behalf of our clients nearly every single day, and we would welcome the chance to file claims on your behalf, as well.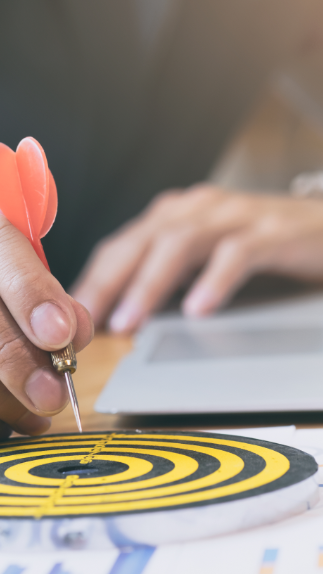 What are asbestos bankruptcy trusts?
When an asbestos company files for bankruptcy, it immediately gets protected from asbestos lawsuits. This protection is called a "stay" and it prohibits asbestos lawyers from filing any further lawsuits against the company.
As part of the bankruptcy process, the asbestos company is forced to present their financial information and all of their liability insurance information to a Federal bankruptcy judge.
The judge works with a number of accounting and actuarial experts to determine how much money the company and its insurers can place into a special fund to compensate asbestos victims.
The amount of money set aside depends upon how much money the asbestos company has, and how much insurance against lawsuits that the company has.
Some bankruptcy trusts are established with only a few million dollars. Several others were funded with billions of dollars. There are currently about 50 active trusts and they were funded with about $30 billion dollars in total.
When a trust is created, the funds are placed under the control of a group of court-appointed trustees and the funds are invested in a variety of "safe" investments, such as mutual funds and bonds. The trustees also select a third-party claims processing company to handle every aspect of the claims process.
For example, the Johns-Manville trust is administered by a claims-processing company called Claims Resolution Management Corporation, or CRMC. Our office files claims with CRMC on behalf of our clients.
The guidelines for filing claims are approved by the Federal court judge who oversees the bankruptcy and the trust.
Our claims processors know these guidelines extremely well because (unlike some other law firms) our claims processors only file asbestos claims and don't also do other paralegal work.
Who is eligible for an asbestos settlement from a trust?
Every trust has different eligibility requirements in order for an individual to qualify for a payment from the trust. However, each trust has three broad requirements a person must prove to qualify for an asbestos settlement.
Proof of an asbestos-related illness.
Most trusts will pay individuals who developed one of the following asbestos-related cancers: Mesothelioma, lung cancer, throat cancer, stomach cancer, and colon cancer. Some trusts will also pay individuals who developed asbestosis or pleural plaques, which are caused by asbestos exposure but are not cancers.
Merely being diagnosed with one of the above illnesses is not enough to qualify for payment. The trusts typically require specialized evidence from asbestos medical experts. Our office works with asbestos medical experts from all across the country, and we advance all of the costs of doing so; our clients never have any out-of-pocket costs associated with their claims.
Exposure to asbestos during a specific time frame.
Most asbestos trusts require a person to have been exposed to asbestos before December 31st of 1982. If a person's first exposure to asbestos occurred after that date, the person will often not be eligible for asbestos trust claims but is often eligible for other types of compensation.
A significant amount of exposure to asbestos, preferably in the workplace.
Asbestos has what is known as a dose-response relationship to the human respiratory system. The higher the dose of asbestos, the more likely a person is to have a negative response.
One of the challenges in getting an asbestos trust claim approved is proving that a person had an exposure that was significant enough to cause their illness. After all, many diseases caused by asbestos (such as lung cancer) can occur in someone who was never exposed to asbestos.
Our law firm maintains a database of nearly 200,000 locations and ships that were insulated with asbestos. We also maintain millions of pages of documents such as shipping invoices, delivery receipts, maintenance contracts, and other documents that we can use to prove an individual was exposed to asbestos.
Asbestos trust claims can be filed by the person injured by asbestos, and also by the families of individuals who died because of their exposure to asbestos. We have filed trust claims on behalf of many families who contacted us after a loved one passed away from an asbestos-related illness.
How much money does an asbestos trust claim pay?
They got away with it, because asbestos-related illnesses can take decades to appear. But when hundreds of thousands of people started getting sick, the asbestos industry finally got caught.
No two trusts pay the same dollar amount, but every trust has a loose framework they use to determine how much a claim will be paid.
During the asbestos bankruptcy process, the Federal judge determines what the average amount the company has had to pay in the past to settle lawsuits over a specific illness.
We created the table below based on the Johns-Manville asbestos trust.
The "Scheduled Value" is the average amount Johns-Manville had paid prior to filing bankruptcy. For example, the "Scheduled Value" for Mesothelioma is $350,000, meaning that prior to filing bankruptcy, Johns-Manville paid $350,000 on average to settle a mesothelioma claim.
In a perfect world, Johns-Manville would have enough money to pay $350,000 to every person who developed mesothelioma after working with its products.
But the reality is that Johns-Manville and its insurers were only able to fund the trust with about $2 billion dollars. So the Federal judge in charge of this trust worked with actuaries and accountants to determine what percentage of $350,000 that the trust can afford to pay individuals diagnosed with mesothelioma. As of 2021, that percentage is 5.10% percent, meaning that an individual who qualifies for a mesothelioma settlement payment from the Johns-Manville trust will receive $17,850 dollars.
| Claim level | Scheduled Disease | Scheduled Value | Payment Percentage | Actual Payment |
| --- | --- | --- | --- | --- |
| 1 | Other Asbestos Disease | $ 600.00 | 5.10% | $30.60 |
| 2 | Asbestosis / Pleural Disease | $ 12,000.00 | 5.10% | $612.00 |
| 3 | Asbestosis / Pleural Disease | $ 25,000.00 | 5.10% | $1,275.00 |
| 4 | Severe Asbestosis | $ 95,000.00 | 5.10% | $4,845.00 |
| 5 | Other Cancer | $ 45,000.00 | 5.10% | $2,295.00 |
| 6 | Lung Cancer (One) | – | 5.10% | $0.00 |
| 7 | Lung Cancer (Two) | $ 95,000.00 | 5.10% | $4,845.00 |
| 8 | Mesothelioma | $ 350,000.00 | 5.10% | $17,850.00 |
But scheduled values and the payment percentages only tell a part of the story.
Every trust has a mechanism for a law firm to ask for a special review of a person's claim to take into consideration any unique factors in the person's case. In some cases, the trust will offer a settlement that is much larger than the scheduled value.
When a client's case warrants it, we utilize the special review process to negotiate a higher settlement. We've seen settlements that are substantially higher than the Scheduled Value for some of our clients.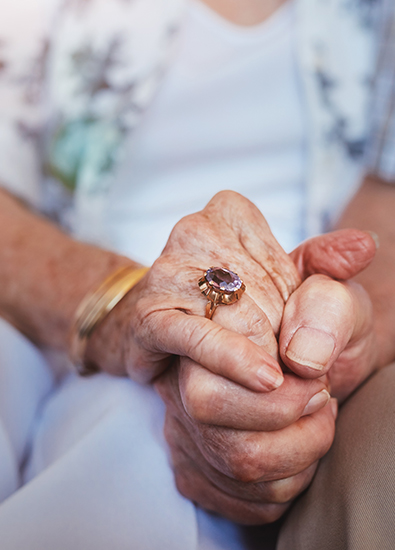 The vast majority of our clients qualify for payments from more than just one asbestos trust.
Remember, there are about 50 active asbestos trusts, and it's not uncommon for our clients to qualify for payments from ten or more trusts.
One of the advantages of hiring our law firm is that we have an expert asbestos claims department that is staffed with a number of former employees of the companies that administer the asbestos trusts. Our team thoroughly investigates the exposure history of every one of our clients in order to maximize the number and amounts of asbestos trust settlements our clients receive.
Asbestos trust claims are just one of many compensation sources available to individuals who develop an asbestos-related illness.
Most of our clients who choose to file an asbestos lawsuit also qualify for payments from the asbestos trusts; clients don't have to choose one option or the other.
Our law firm works with our clients to first determine which options are available to a client and then which options does the client want to pursue.
We have a number of clients who we believe would prevail in an asbestos lawsuit but who chose not to file a lawsuit because they don't want to go to court. We don't force our clients into taking any actions they don't want to, ever.
Asbestos Trust Claims Are Not Lawsuits and Do Not Affect a Person's Employer or Benefits
Many of our clients are hesitant to seek compensation for their asbestos injuries because they don't want to sue their employers. In the clip below, you'll see two of our clients discuss why they didn't want to file a lawsuit against Huntsman Chemical. We respected our clients' wishes, and as they explain, their trust claims did not in any way affect Huntsman Chemical.
Asbestos trust claims are not lawsuits and are completely confidential so no employer would ever know about any claims filed by their employees unless their employee chose to tell them.
Similarly, asbestos trust claims do not affect a person's retirement benefits, VA benefits, or Social Security benefits.
We understand that many people live off of their benefits and are thus extremely afraid to do anything to put those benefits at risk. If you'd like to ask questions about whether trust claims could affect your benefits, please contact us today and we'll discuss your situation with you.
Cigarette Smokers Are Absolutely Eligible to File Asbestos Trust Claims
One of the common misconceptions surrounding asbestos trust claims is that people who smoked are not eligible to file for compensation.
That's absolutely false.
Our office has recovered many trust settlements on behalf of smokers.
One of the most tragic cases Justinian ever handled was for a client who began smoking at the age of 4 years old.
Unfortunately, her mother and grandmother thought it was "cute" to see a little girl smoking.
By the time our client was a teenager she was smoking a pack a day, and by the time she began working with asbestos she was smoking close to two packs a day.
This woman developed lung cancer in her mid-fifties.
Undoubtedly her smoking helped contribute to her lung cancer, but no asbestos company ever told her that smokers are 5x more likely to die of lung cancer than nonsmokers, but smokers who work with asbestos are 28x more likely to die of lung cancer than a person who neither smoked, nor worked with asbestos.
Justinian was able to obtain compensation for her and her surviving family when she passed away from her lung cancer.
Justinian Means Justice.
We have a dedicated team of legal professionals who are very good at maximizing our clients' recoveries from the various asbestos trusts.
In addition to having former employees of the asbestos trusts to submit claims, we also maintain a massive database of evidence that we use to prove a person's eligibility for asbestos trust claims.
We pride ourselves on our ability to obtain compensation for our clients from the asbestos trusts and would welcome the chance to file claims on your behalf with the asbestos trusts.
Free consultation with a seasoned asbestos claims attorney, with no obligation.
If you have any questions about filing asbestos trust claims, contact our office today for a free consultation. We offer consultations over the phone, in-person in your home or our office, and with any modern video-chat software such as Zoom or Facetime.
There's no obligation to hire us, and we won't put any pressure on you to do so, either. We're here to help you, not harass you.
Your rights can be lost if you wait.
Although asbestos trust claims are not lawsuits, they are subject to the same time limitations that lawsuits are.
These laws are called Statutes of Limitation.
Statutes of limitation specify how much time a person has to file a lawsuit.
If a person waits too long, they lose the right to file a lawsuit.
The exact same thing applies with asbestos trusts:
If you wait too long to file an asbestos trust claim, you'll lose the right to do so. Statutes of Limitation can be complicated in asbestos cases because a person typically doesn't develop an asbestos-related illness until many years after he or she was exposed.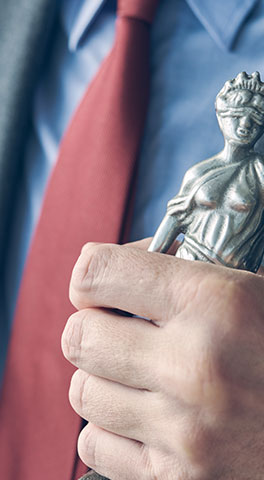 If you believe you are entitled to compensation for your asbestos-related illness, call, text or email our law firm so we can tell you how long you have to make the decision to file a trust claim or to seek asbestos compensation through an asbestos lawsuit.
It won't cost you anything to call us, but it could cost you everything if you wait too long to file a claim.
At AsbestosClaims.Law, we've helped thousands of people who were exposed to asbestos in their job, car or at home.
Can we help you?
FREE CONSULTATION