Asbestos Symptoms and Treatment
Asbestos Symptoms and Treatment
Today, we know that asbestos is considered a carcinogen, capable of causing serious medical conditions up to and including cancer. However, asbestos was once widely regarded as a "miracle mineral," renowned for its strength, resilience, and heat-resistant properties.
For decades, asbestos was a bedrock of American industry, used to fortify everything from automotive parts to wall paint. Despite an E.P.A. ban on most asbestos-containing materials in the late 1980s, asbestos contamination remains a widespread problem.
People who once worked with asbestos, or live in asbestos-affected homes, remain at significant risk for asbestos's worst effects.
Who is At Risk for Asbestos Diseases?
Asbestos is a term used to refer to six different types of naturally occurring minerals.
Left undisturbed, asbestos is not inherently dangerous. After all, many American homes still contain asbestos, and experts do not believe that the mere presence of asbestos materials puts people at risk for serious injury or diseases.
Occupational Asbestos Exposure is the Most Common Source
In fact, most people who are diagnosed with asbestos-related diseases spent years working around the mineral or asbestos products like insulation and other building materials. You could be at risk for an asbestos-related illness if you worked in any of the following industries between the 1920s and late 1970s:
Construction
Shipbuilding
Boiler-making
Automotive manufacturing and repair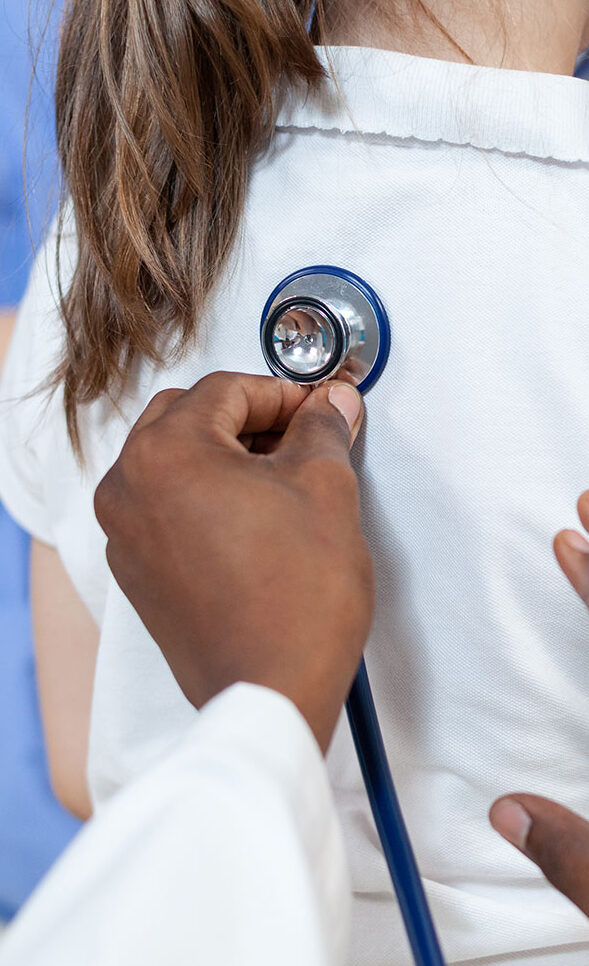 However, asbestos products pose an incredible risk when they break down, crumble, or degrade. Ordinary people—people who have never worked with asbestos—could still contract asbestos-related conditions including asbestosis and mesothelioma if they ever inhaled significant amounts of asbestos fiber.
The Medical Dangers of Asbestos
Asbestos is most dangerous when it is friable, powdered, or otherwise broken up into tiny, microscopic fibers. Simply working with manufactured asbestos materials could compromise their quality, turning an otherwise stable product into a health hazard.
Asbestos Fibers are Most Dangerous When They Are Airborne
If someone inhales asbestos fibers, the fibers could enter their lungs and infiltrate their respiratory system. Over time, these fibers could accumulate, creating serious and potentially lethal medical complications.
Asbestos-Related Illness are Usually Painful and Often Fatal
Asbestos exposures has been tied to injuries, disorders, and diseases including but not limited to:
Pleural Plaques
Pleural plaques occur as a thickening of tissue around the lungs. While this condition is not life-threatening, it can accelerate or prompt more serious respiratory diseases and problems.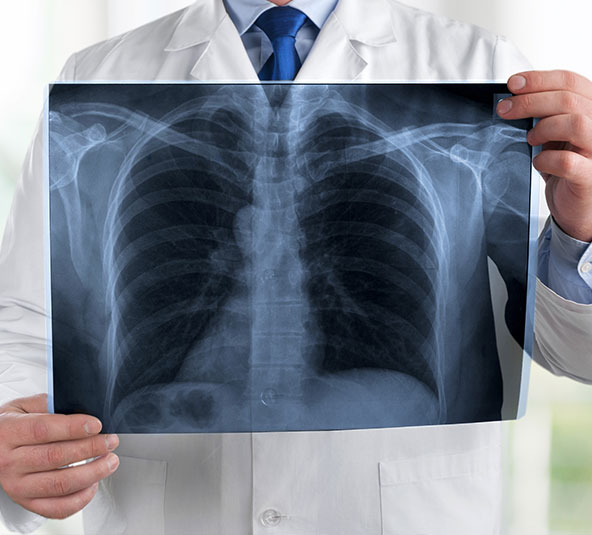 Asbestosis
Asbestosis is a chronic lung condition caused by the inhalation of asbestos fibers. It is characterized by symptoms such as shortness of breath, fatigue, and weight loss. Asbestosis gets worse over time and cannot be cured.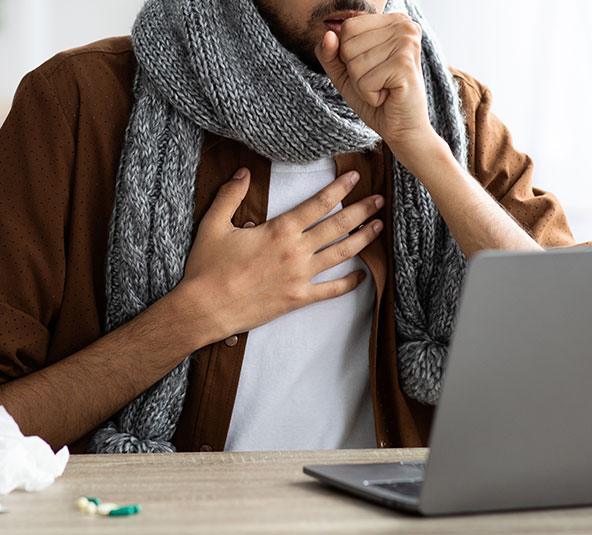 Mesothelioma
Mesothelioma is an asbestos-related cancer that causes severe respiratory problems.
Other Cancers
Research has shown that asbestos exposure can lead to cancer of the lungs, ovaries, and esophagus.
The Medical Signs and Symptoms of Asbestos Exposure
When people do develop the signs of asbestos exposure, their initial symptoms usually involve the lungs. However, asbestos can affect different parts of the body, too, including the throat, stomach, and colon.
Asbestos Symptoms Often Develop in the Lungs and Respiratory System
If asbestos affects the lungs, it could cause symptoms such as:
Shortness of breath
Dry coughing
Chest pain or tightness
Pleural plaques on lung x-rays or C.T. scans
Crackling sound when breathing
Fluid inside the lungs
Asbestos Illness in Other Areas of the Body
When asbestos affects other parts of the body, it could cause symptoms such as:
Abdominal swelling
Abdominal or pelvic pain
Loss of appetite
Clubbed or rounded fingers
Unexpected or unexplained weight loss
What to Do If You Were Exposed to Asbestos
People who have asbestos illnesses often cannot remember exactly when they might have been exposed to asbestos. Many other people—including those who never worked with asbestos—develop diseases simply because they once lived with an asbestos worker or stayed near an asbestos mine.
Asbestos has no taste or smell, and usually doesn't produce an immediate reaction, so you may not know you're breathing it without an asbestos air test by a licensed professional.
While asbestos symptoms can be immediate if asbestos fibers get lodged in the skin or eyes, they usually take years to truly manifest. You should always see a doctor if you experience any of the following:
Shortness of breath
Wheezing
Coughing with blood
Swelling in the face or neck
Loss of appetite
Weight loss
Unexpected fatigue
Anemia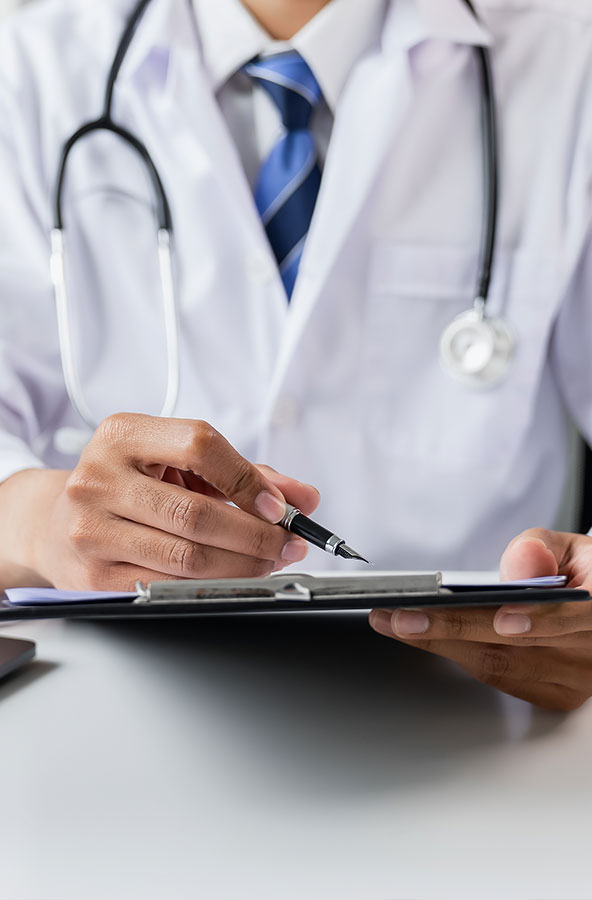 Only a trained professional can confirm an asbestos-related illness. A physician could perform a chest x-ray, C.T. scan, or other medical imaging procedure to check for the presence of tumors or pleural plaques in and around the lungs.
Getting Treatment for Asbestos Related Illnesses
Asbestos-related illnesses are often diagnosed late in life. When a physician identifies malignant mesothelioma or another potentially life-threatening disease, their treatment options are often limited by the patient's age and the presence of other medical conditions.
Standard Treatments for Asbestos-Related Illnesses
If you, or a loved one, have been diagnosed with mesothelioma or another asbestos cancer, your doctor could order treatments such as: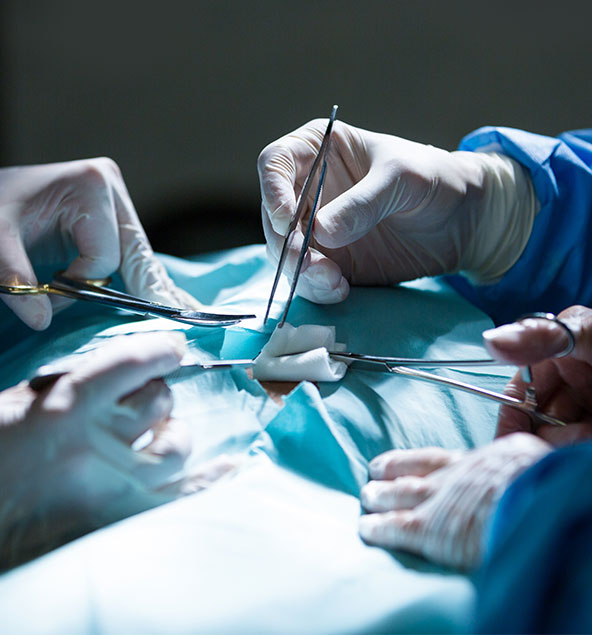 Surgery
While surgery is a common response to mesothelioma, your doctor's approach to the tumor depends on its location and whether the cancer has spread. A surgeon could remove an entire lung and target any affected organs and tissue; conversely, they might spare the lung while trying to remove suspected cancerous growths.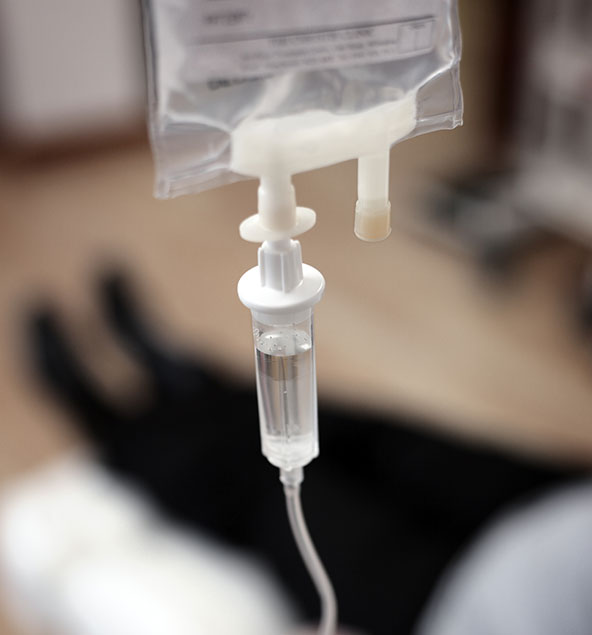 Chemotherapy
Mesothelioma treatments often combine conventional chemotherapy with medication such as pemetrexed and cisplatin.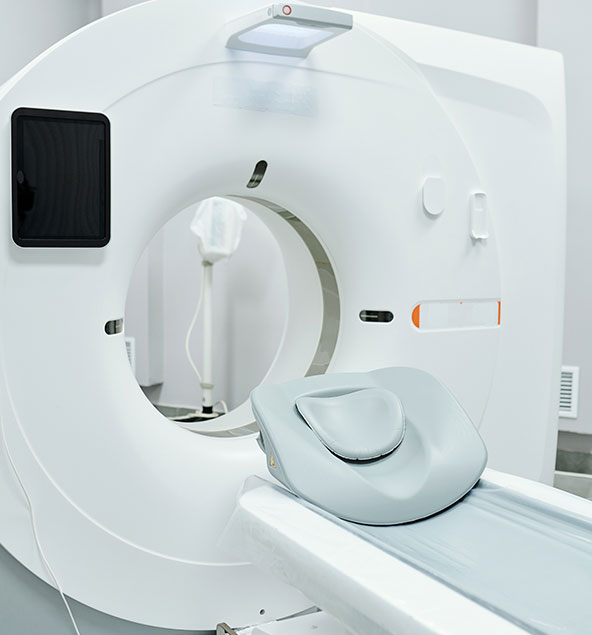 Radiation
Radiotherapy attacks cancerous growths with X-ray beams. Over time, these beams could degrade or even destroy a tumor.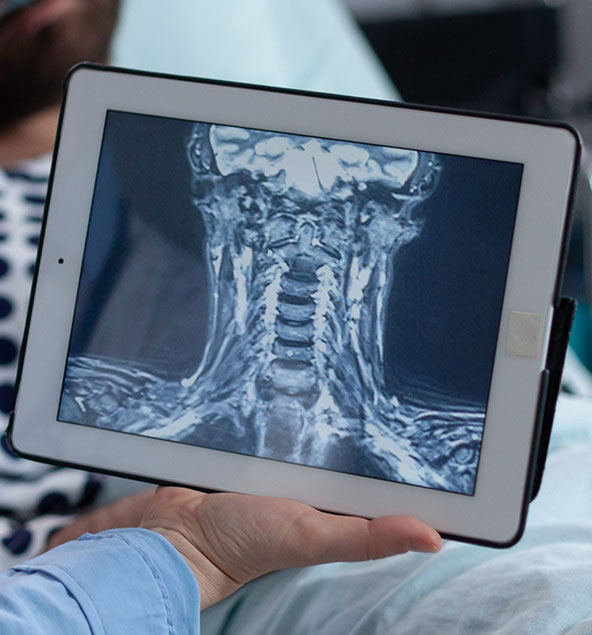 Tumor treating field
A tumor treating field uses alternating electrical currents to disrupt the spread and growth of cancer cells. When used in combination with medication, T.T.F.s can reduce cancerous cell counts.
Newly Developing Treatments for Asbestos-Related Illnesses
Since treating mesothelioma is difficult, medical researchers are constantly trying and testing new treatments. Several of these experimental regimens have proven successful:
Experimental Medications
Clinical trials have shown that a combination of two drugs—Opdivo and Yervoy—could decrease tumor growth by enhancing T-cell function. While some research suggests that these experimental medications may improve mesothelioma outcomes, they are still awaiting approval by the federal Food and Drug Administration.
Gene Therapy
Mesothelioma patients can receive gene therapy treatment by participating in clinical trials. Gene therapy works by introducing aggressive anti-cancer cells. In some cases, gene therapy might improve the function of other medications.
Virotherapy
Viruses and pathogens do not only hurt people—they can hurt cancer cells, too. If a patient is eligible for virotherapy, their doctor will inject a cancer-killing virus directly into a tumor. This virus can supplement the immune system's response by attacking and killing cancerous cells. While virotherapy may improve mesothelioma outcomes, it is rarely employed as a standalone treatment.
Speak to your Healthcare Provider About the Proper Treatment for Asbestos-Related Illnesses
Other asbestos-related illnesses could require similarly intensive treatments. However, pleural plaques and even asbestos do not always cause severe injury or significant respiratory distress. A physician will recommend a treatment plan dependent on your symptoms, health, and probable prognosis.
Affording Effective Asbestos Injury Treatments
Asbestos-related illnesses have a devastating impact: they destroy lives, limit opportunities, and place an immense burden both on individual patients and entire families.
Unfortunately, even people with high-quality health insurance often find themselves driven to financial ruin by the costs of treatment. People who have been diagnosed with mesothelioma, for instance, could face rapidly mounting medical expenses; some studies have estimated that mesothelioma treatments like chemotherapy could cost up to $12,000 per month, while associated hospitalizations average around $25,000 per incident.
Treatment for Mesothelioma and other Asbestos Illnesses Can Be Expensive
If you, or a loved one, have been diagnosed with mesothelioma, you may feel like you have few options. You might decline high-quality care to spare your family's finances.
However, people who have been hurt by asbestos could be entitled to significant legal relief. This is because the asbestos industry knowingly exposed workers and consumers to injury. For decades, asbestos manufacturers told ordinary Americans that asbestos products were safe—safe to work with, safe to live with, and safe to bring home to their loved ones.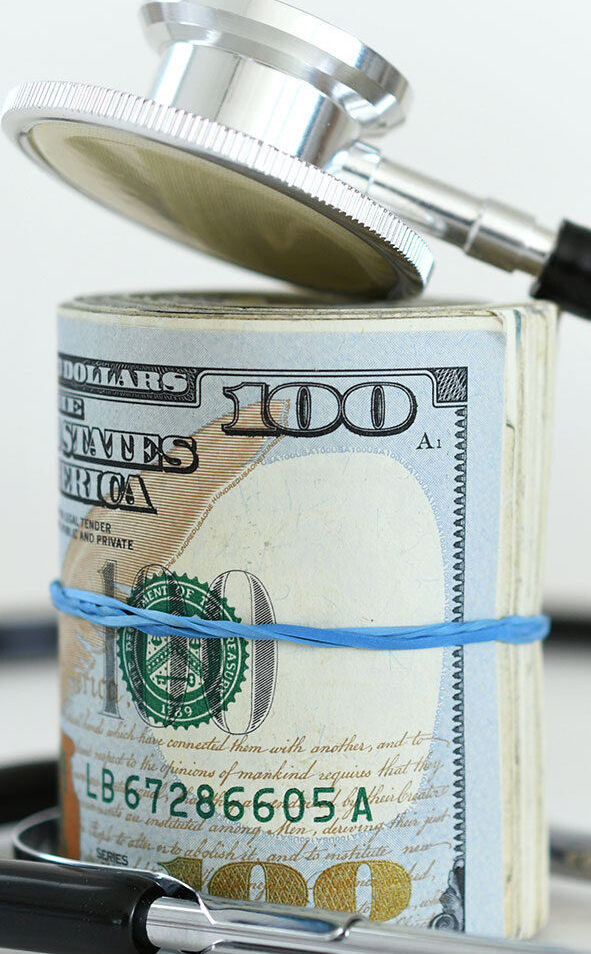 The Asbestos Industry's Failure to Warn
But at the same time, these companies had their own concerns about asbestos. After the Second World War, they commissioned intensive studies, finding that asbestos exposure was associated with a laundry list of serious illnesses and potentially deadly diseases.
But the asbestos industry never released these reports. Instead, they kept the results secret, hoping they could continue to profit atop the suffering of not only consumers but their own employees.
Today, the United States government recognizes the dangers of asbestos. The E.P.A., for instance, has put a broad ban on the manufacture, import, and sale of most asbestos products. And the courts have empowered the victims of the asbestos industry to pursue compensation for their injuries and losses.
Compensation for Health Problems Caused by Asbestos Exposure
If you, or a loved one, have been diagnosed with mesothelioma or another asbestos-related illness, you could receive recompense for your losses through:
An insurance settlement
An asbestos damages trust fund
A personal injury lawsuit
Asbestos Illnesses and the Death of Loved One
While no amount of money can alleviate the immense suffering caused by a cancer diagnosis or serious respiratory disorder, compensation could help improve a mesothelioma patient's quality of life, ensuring they receive competent medical care without risking their family's finances.
You could receive damages for expenses including but not limited to:
Past, present, and anticipated medical expenses
Physical rehabilitation
Prescription medication
Traditional and emerging mesothelioma treatments
Emotional pain and suffering
Loss of enjoyment
Loss of companionship
Wrongful death
Every case is different, but when asbestos claims move to trial, mesothelioma victims and their loved ones routinely receive seven-figure settlements. This is because federal and state courts have found that asbestos companies were grossly negligent. They knew that asbestos was dangerous, but did nothing to stop employees and the public from being injured by their products.
Have You Been Hurt By An Asbestos Illness?
For us this is personal.
The Law Offices of Justinian C. Lane, Esq.-PLLC has a deep-seated commitment to assisting the victims of the asbestos industry.
Unlike many other law firms, we understand exactly what it is like to lose a loved one to mesothelioma. Our founder, Justinian C. Lane, lost his father and his grandparents to asbestos-related cancers. When they passed away, nobody in Justinian's family knew they could have claimed compensation to help pay their remaining medical bills and funeral costs.
We have seen first-hand the toll mesothelioma takes on individuals and families–which is why we are dedicated to helping others not only get the compensation they need but the justice they deserve.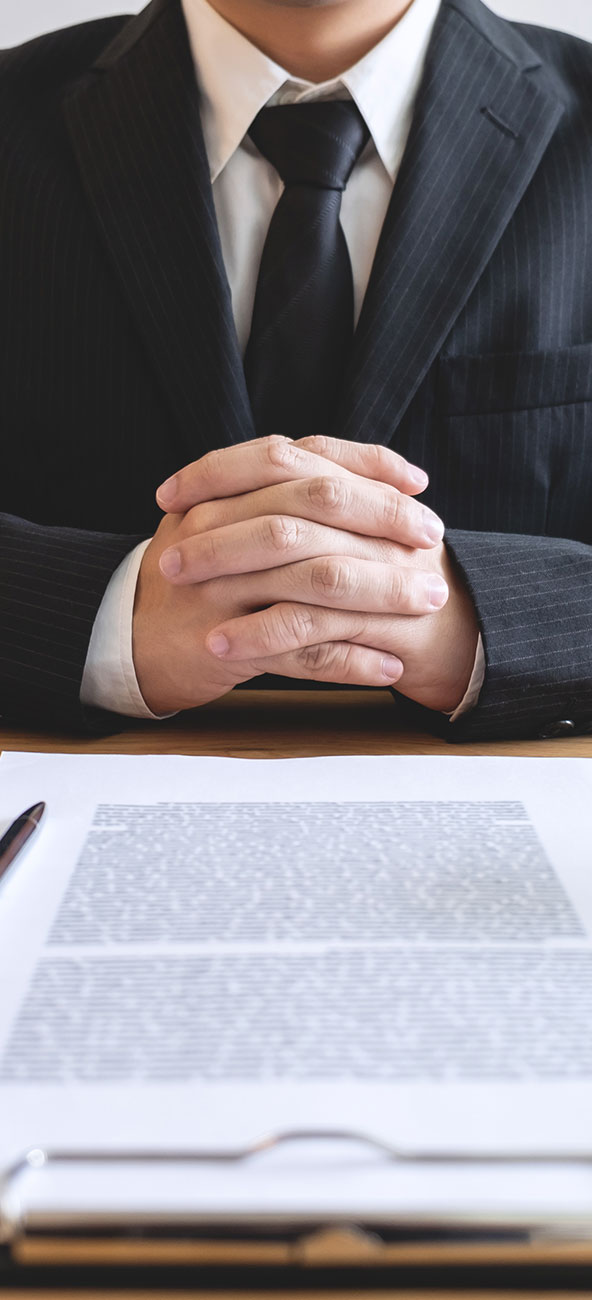 No Payment or Fee Unless You Receive Compensation
The Law Offices of Justinian C. Lane does not believe in charging potential clients who may be deep in grief. We offer free consultations: in person, over the phone, video call, and even email. And when we accept a new case, we do not ask our clients to pay for our services. We work on a contingency basis, which means that we cover the costs associated with litigation. We only get paid if we win, and we only take our payment as a percentage of the settlement.
Our attorneys have recovered millions of dollars for people injured and killed by asbestos exposure. We could help you, too.
While every asbestos case is different, we are driven by a sense of justice and aim to deliver justice for clients, whatever that might mean to them.
Contact Us Today
Please contact us online or call us at 833-4-ASBESTOS (427-2378) to schedule your free, no-obligation consultation as soon as possible.