Sources of Asbestos Exposure / Asbestos Products
Exposure to Asbestos by Products Made With Asbestos
Thousands of industrial and household products were manufactured with asbestos.
Asbestos is extremely durable.
The ancient Greeks named this silicate mineral asbestos, meaning 'indestructible.'
Asbestos is cheap and plentiful, and its durability and resistant properties make it useful for manufacturing.
Asbestos was mixed with many different construction and manufacturing materials to make them more resistant to fire, friction, corrosion, electricity, pressure and sound.
Asbestos fibers were mixed into many other building materials, including:
Plaster
Vinyl
Insulation
Drywall
Tile
Sealants
Cement
Paint
Ducts
Pipes
Shingles
Panels
Many people were exposed to asbestos products before they were banned.
In 1989, the Environmental Protection Agency announced its intention to ban all asbestos products.
But under pressure by the industry, the EPA did not ultimately impose a total ban. Unlike many other countries, the US has never completely banned asbestos or products that contain asbestos.
But the US has banned many products made of or containing asbestos. They include:
Friable asbestos insulation for plumbing and blocks
Extruded sealant tape and other tape
Spray-applied surfacing containing more than 1% asbestos
Reinforced plastics
Cement and other building products
Vinyl-asbestos floor tile
Wall joint compound
Beater-add gaskets
Roofing felt and Flooring felt
Friction materials
Asbestos paper (corrugated, rollboard, commercial, specialty and high grade electrical paper)
Woven asbestos products (insulation, protective clothing)
Packing
Fuel cells and battery separators
Adhesives, sealants, roof and non-roof coatings
Fireplace decorations
Source: US Environmental Protection Agency.2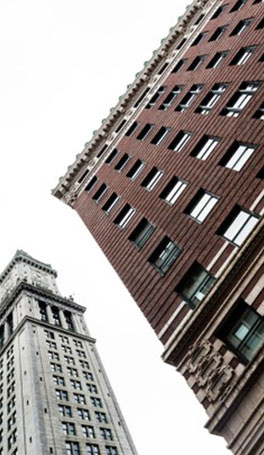 Many asbestos products remain in buildings and households.
The bulk of asbestos was used in construction materials to fireproof and strengthen buildings.
Many older buildings still contain asbestos in the concrete, floor tiles and roof shingles.
Even asbestos removal often releases harmful asbestos fibers into the air.
Many workers involved in construction, demolition and renovation have been exposed to asbestos products used in older building materials.
For this reason, workers should always wear proper protective clothing before trying to remove asbestos.
Employees who worked with or removed asbestos but were not provided with proper protection may have legal claims for their asbestos-related injuries.
Why were so many products made with asbestos?
Asbestos was widely used for its durability.
Asbestos is a mineral that appears naturally in the ground. Asbestos is plentiful, and cheap to mine from the earth.
Asbestos manufacturers called their product the 'magic mineral' because of its unique properties:
Highly resistant to heat
Asbestos can be mixed with other materials to make them fireproof. It is also used in materials like vehicle brakes that produce a lot of friction.
Acid and alkali resistant
Asbestos helps to prevent corrosion, and was used in gaskets and refineries.
Sound absorbent
Asbestos absorbs sound waves and was used in construction as a sound insulator on ships and in buildings.
Lightweight
Despite its steel-like strength and durability, asbestos is very lightweight and has been used for machine parts in racing vehicles and even airplanes.
Non-soluble in water
Asbestos does not dissolve in water, so it was used on ships, and even on some of the earliest steam engines.
Insulator
Asbestos is not very conductive of electricity, so it was used to house electrical components.
Fibrous and strong
Asbestos can be woven into cloth and used as insulation for heating, plumbing and electrical wiring. It can also be sprayed on products to insulate.
Types of Asbestos Products
Tools and building materials
Because of its strength and resistant properties, asbestos was especially used in tools and machinery at worksites like: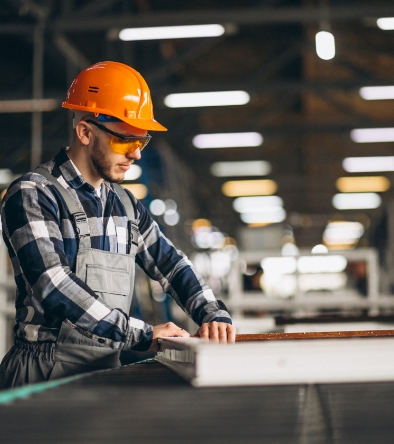 Many work sites regularly exposed workers to asbestos inhalation, including many employees whose jobs did not directly involve asbestos.
Vehicles
Asbestos was used in all types of vehicles, including:
Cars
Trucks
Trains
Motorcycle
Buses
Military
Asbestos was used in the manufacture of many automobile parts, especially those which were exposed to heat. This includes clutches, brakes, gaskets, insulation, hood liners, and auto-body parts.
Because asbestos was used in brakes and brake linings, the heat and pressure of automobile braking can release harmful asbestos dust into the air. People who work on cars or are regularly exposed to automobile exhaust may have inhaled asbestos dust.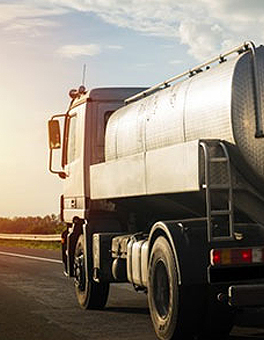 Workers are at risk of exposure to asbestos if they were
employed in:
Vehicle Assembly
Vehicle Repair
Truck Stops
Transportation
Automotive Supply
Toll Booths / Drive-Thru
U.S. Armed Forces
Asbestos was used by the U.S. Armed Forces to fireproof all types of vehicles, housing and even military uniforms.
U.S. Navy boats were built with asbestos in their walls and machinery. In fact, asbestos still lingers in many of the more confined spaces within Navy boats.
Hundreds of thousands of veterans were exposed to asbestos fibers during their ordinary course of duty.
The Department of Veterans Affairs, or V.A., frequently compensates veterans and their loved ones for asbestos-related illnesses which occurred or were made worse during service.
Learn more about exposure to asbestos in U.S. military service.
Household Asbestos Products
Asbestos was also used for its heat-resistant properties in many consumer products found in many homes. Household asbestos products include:
Stoves
Coffeepots
Dishwashers
Toasters
Clothes dryers
Hair dryers*
Iron and ironing boards
Electric Blankets
Paper Products
Fabric
Textiles
Insulation
*Many older industrial and consumer hair dryers are made with asbestos and can blow fibers into someone's face and present a risk of cancer.3
Financial Compensation for People Injured by Asbestos Exposure
Millions of workers and their families were exposed to asbestos because the asbestos industry hid the dangers of its product.
Courts ordered that billions of insurance dollars be placed in trusts to compensate people with asbestos-related illnesses.
But nearly 40% of the funds have still gone unclaimed by the people they are intended to help.
Justinian Means Justice
We have helped thousands of people receive compensation for health issues that they developed from asbestos exposure.
If you have symptoms of asbestos-related illness, speak to a healthcare professional.
If you may have worked with asbestos, contact us and we can check your worksite or the products you worked with on our database.
The American Lung Association says that asbestos fibers "can remain in place for a very long time and may never be removed". Most of the harmful impacts of asbestos will not be seen immediately. They often develop years after exposure occurs.4
Asbestos can cause these health problems even if your asbestos exposure took place forty or fifty years ago. Symptoms can take decades to appear.
Some of our clients were exposed to asbestos as young workers, and only developed asbestos-related illnesses forty or fifty years later.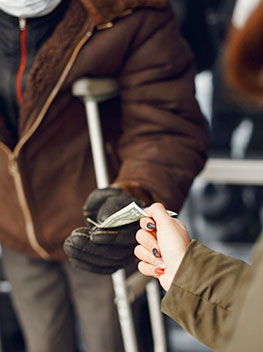 Applying for asbestos trust fund compensation is not getting into a fight.
This money was set aside in a trust account for those who were injured.
Applying for a payment from these trusts is not affecting any company or coming out of anyone's pocket. This is insurance money specifically to help people hurt by asbestos.
The court ordered the funds because the asbestos industry could no longer hide its secret: asbestos is very dangerous to breathe.
Justinian C. Lane, Esq.
My grandfather, grandmother and father were all exposed to asbestos in their work, and all three died of respiratory-related cancers.
I found out too late about the health effects of asbestos to help them.
But my firm has helped many other people receive compensation for health problems they developed from exposure to asbestos.
Call, text or email us for a completely free consultation with no obligation. I will listen to the details of your story, and explain your options. We work on contingency, meaning we only get paid if you do.
Every case is different, but the Law Offices of Justinian C. Lane, Esq. – PLLC has obtained large settlements for thousands of people harmed by asbestos. This compensation has helped ease our clients' financial burdens, and offers a legacy to leave for their loved ones.
At AsbestosClaims.Law, we've helped thousands of people who were exposed to asbestos in their job, car or at home.
Can we help you?
1 Environmental asbestos exposure and risk of mesothelioma, Curtis W. Noonan, Annals of Translational Medicine (2017) (Quoting Asbestos is still with us: Repeat call for a universal ban, Collegium Ramazzini, American Journal of Industrial Medicine (2010).)
2 Banned Uses of Asbestos, Environmental Protection Agency (EPA).
3 https://www.researchgate.net/profile/Peter-Preuss-3/publication/226179097_CRITIQUE Consumer_product_safety_Risk_assessment_of_exposure_to_asbestos_emissions_from_hand-held_hair_dryers/links/5761627a08ae2b8d20ed576b/CRITIQUE-Consumer-product-safety-Risk-assessment-of-exposure-to-asbestos-emissions-from-hand-held-hair-dryers.pdf
4 The American Lung Association, Clean Air, Asbestos.