Asbestos Claims / Mesothelioma Claims / Workers compensation claims
Workers Compensation Claims and Asbestos Exposure
If you were exposed to asbestos on the job – what is known as occupational exposure – then you may be entitled to file for workers compensation from your employer's insurance program.
The advantage of workers compensation claims is that some are processed more quickly.
But be aware that that workers compensation puts strict limits on how much money you can receive for your injuries. And if you file a workers compensation claim for health problems associated with your occupational exposure to asbestos, you may waive your right to file a lawsuit for your injuries as well.
Workers compensation benefits are often available to employees injured by on-the-job exposure to asbestos.
Workers compensation is insurance that a business owner purchases to benefit employees who are hurt in connection with their work.
If you are injured on-the-job and you elected to be covered by your employer's worker's compensation insurance, you can receive:
Medical Benefits (for healthcare costs)
Income Benefits (for lost wages from missing work)
Death Benefits (for the loved ones of an employee that is fatally injured)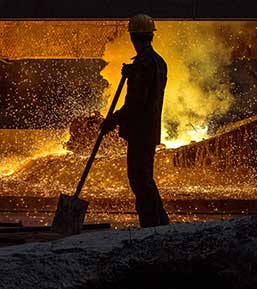 Under many workers compensation policies, even employee injuries that weren't the employer's fault receive benefits, as long as they happened on the job.
In some cases, employees can receive workers compensation for injuries that appeared after they had retired, if the injury was caused by their work duties.
But there are several reasons why a lawsuit for asbestos-related illnesses might be better than a workers compensation claim.
If an employer subscribes to workers compensation insurance, then an employee injured by asbestos exposure at work can file a workers compensation claim.
The advantage of workers compensation claims is that some are processed more quickly. But injured employees can also file a personal injury lawsuit against the employer.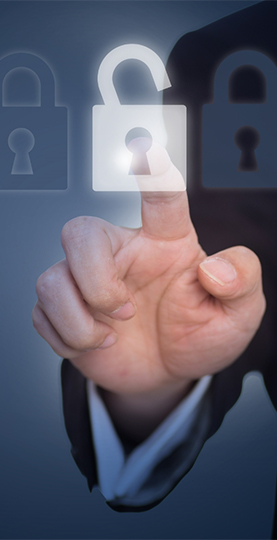 There are several good reasons to do so:
It may be too late to file a workers compensation claim.
Like lawsuits, workers compensation claims must be filed within an established time frame after an injury occurs. Each state has its own set of guidelines that dictate eligibility.
Although most cases of mesothelioma are caused by occupational exposure to asbestos, not all people with mesothelioma are eligible to file a workers' compensation claim. Because of its long latency period, mesothelioma is not typically diagnosed within the time frame allotted for a workers' compensation claim.
In addition, most former workers diagnosed with mesothelioma are no longer employed at the job site where their exposure occurred.
Asbestosis patients may be more likely to qualify for this option because of the disease's shorter latency period.
Workers compensation limits how much money an injured employee can receive.
Most workers compensation insurance policies set maximum compensation for employee injuries. That is part of why employers like them.
But there are very few limits to how much money the employee can ask the court to award in a litigation for negligence. Medical bills and lost wages can quickly add up. Pain and anguish can prevent you from working, and make life very debilitating.
And in cases where an employer hid or lied about the danger that harmed the employee, courts have awarded additional money known as punitive damages.
A workers compensation claim must still be proven like a traditional lawsuit.
In most cases, any injury or illness you received while doing your job will be covered by worker's compensation, no matter whose fault it was. This includes injuries sustained during work-related travel.
But to make any legal claim for an asbestos-related injury, even a workers compensation claim, an employee must prove:
The employee was exposed to asbestos on the job.
Proving an employee was exposed to asbestos while working may require showing work records like paystubs that show a person was employed at a particular site or using products containing asbestos.
The work exposure to asbestos caused the employee's health problems.
Medical communications, X-rays and similar documentation are proof that someone has been diagnosed with a recognized asbestos illness.
Scientific research and expert testimony can show the connection between asbestos exposure and a particular health problem.
But instead of warning their employees and consumers that asbestos could cause health problems, the asbestos industry kept it secret from the public.
They got away with it, because asbestos-related illnesses can take decades to appear. But when hundreds of thousands of people started getting sick, the asbestos industry finally got caught.
Proving your asbestos exposure and how it caused your illness can be a challenge.
An asbestos claims attorney can research and find all the documents and other evidence you need to prove you were injured because of asbestos exposure at your work.
Asbestos claims attorneys like the Law Offices of Justinian C. Lane, Esq. – PLLC will fund all the costs associated with doing the research into proving your case, without a fee. You will owe nothing unless you receive money for your asbestos-related injuries.
An asbestos claims lawyer can also:
Explain the law to help you make an informed decision.
Guide you through the various steps of the asbestos claim process.
Avoid mistakes that lead to claims getting rejected.
Take things off your plate.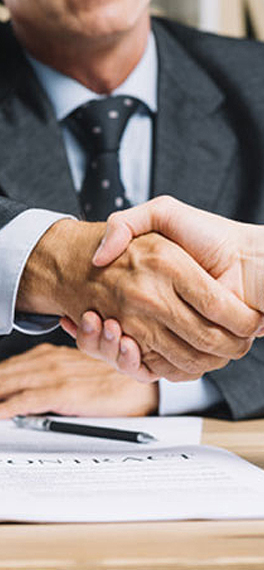 Be aware that if you file a workers compensation claim for health problems associated with your occupational exposure to asbestos, you may waive your right to file a lawsuit for your injuries as well.
There are other claims for asbestos-related illnesses that you may be eligible for.
If you have health problems related to your occupational asbestos exposure, there are other sources of compensation you may be entitled to receive. These include: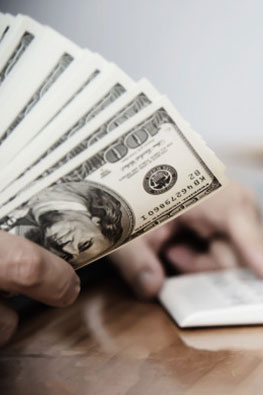 Asbestos Bankruptcy Trust Claims
Asbestos manufacturers knew since the 1930s that breathing in asbestos caused health problems. But instead of warning their employees that asbestos could cause health problems, the asbestos industry kept it secret from the public.
As the truth started coming out in the 1970s, courts wanted to make sure that the companies would have enough money to pay for all people who might develop asbestos-related health problems.
So the asbestos companies were ordered to place their insurance money into special bank accounts called trusts.
There are approximately $30 billion sitting unclaimed in asbestos trust funds.
Under a court order, this money is set aside only for individuals who were injured by asbestos exposure.
Contact an asbestos claims attorney at the Law Offices of Justinian C. Lane, Esq. – PLLC to see if you qualify. We offer an entirely free consultation with an asbestos claims lawyer, with no obligation. Call, text or email and we can explain your options.
Asbestos Litigation
Negligence and the failure to warn. If a person does not know something is risky, the person will not know to avoid it. That is why the law requires a company or person who creates a danger to warn others who might be injured.
For decades, the asbestos industry and its insurers knew of the dangers caused by their product, but did not add warning labels for employees and consumers.
That is why the law holds them accountable under civil law. Employees and others harmed by asbestos exposure can file a lawsuit and often recover money for injuries including:
Healthcare costs (hospital bills, ongoing care)
Missed work (lost wages and opportunities)
Pain and suffering (physical pain and mental anguish, including fear of developing cancer)
Wrongful death. In addition, children and spouses of people who died as a result of mesothelioma or other asbestos-related illnesses can seek compensation for injuries including their loss of the family member's support and companionship.
In asbestos claim lawsuits, victims can often also receive punitive damages. These are large money awards designed to punish the asbestos industry for its deception.
In fact, lawsuits against the asbestos industry are often settled out of court, because the asbestos manufacturers know the facts against them are so damning.
Many of our clients have received financial compensation for painful and even fatal asbestos-related health problems from:
Asbestos mining companies
Asbestos distributors
Asbestos manufacturers
Asbestos company insurers
However, there are laws known as statutes of limitation that limit how much time you have to file a lawsuit after being injured.
Speak to an asbestos claims attorney to help understand your deadlines and how to file a lawsuit for wrongful death by asbestos.
Justinian Means Justice.
Asbestos-related diseases can take a long time to appear, and usually get worse.
Even a small exposure to asbestos can cause a range of health problems decades later. These illnesses can include asbestosis, pleural plaques, mesothelioma and other cancers.
In addition to healthcare bills, asbestos-related illnesses can lead to lost wages, an inability to work, disabilities, a degraded quality of life and even a fatality.
But under state and federal laws, people harmed by asbestos exposure are often entitled to compensation for their injuries.
In many cases, they do not even need to file a lawsuit.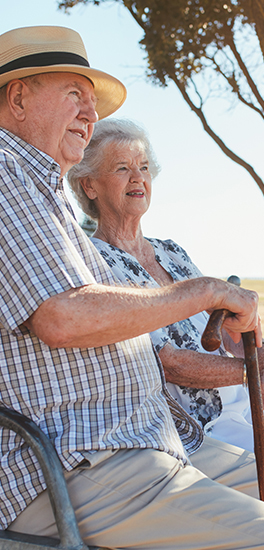 Even regular cigarette smokers who developed lung cancer can often recover money if asbestos exposure made their health problems worse.
We use a comprehensive database of asbestos industry info and cutting edge medical research to gather all the evidence needed to prove your case.
In two decades of representing clients harmed by asbestos, we have built a database of:
All the worksites and products that contained asbestos.
All available scientific research into the health effects of asbestos.
We leave no stone unturned to show that how you were exposed to and harmed by asbestos.
Our archival database has virtually all available information on asbestos use and its health effects. We can conduct a search of your workplace or illness.
Free consultation with a seasoned asbestos claims attorney, with no obligation.
If you or your loved one was exposed to asbestos, speak to a healthcare professional about getting tested for respiratory illnesses associated with asbestos exposure.
And if you have been diagnosed with an asbestos-related illness, you can speak with an asbestos injury attorney at the law offices of Justinian C. Lane, Esq. – PLLC to discuss your options.
We can set up a consultation in person, by phone, or video conference – whatever makes you most comfortable. I will listen to your story and explain all your options, including a reasonable estimate of how much compensation you are likely to receive from the asbestos trusts based on your story.
We have the resources available to litigate asbestos cases against the largest companies in the world. We have battled bullies and earned millions of dollars in compensation for clients that were injured by asbestos.
Every case is different, but we are driven by a sense of justice, and aim to deliver justice for our clients, whatever that means for them.
My own family was affected by the harms of asbestos and the neglect and deception of the asbestos industry. And my team and I are ready to go toe-to-toe with any company that manufactured, sold, installed, or removed asbestos products without providing proper protection to our clients.
And we do not accept defeat. Unless we get you money for your injuries, you don't pay us a dime.
Your Rights Can Be Lost If You Wait
There are laws that limit how much time you have to file a lawsuit after being injured. They are known as statutes of limitation.
Most statutes will begin to run from the date of injury. That means the "ticking clock" starts the day that you were diagnosed with an asbestos-related illness. If you are filing a wrongful death claim, the statute of limitation usually dies on the date that the loved one passed away.
Do not wait to find out when your claim begins. If you believe you are entitled to compensation for your asbestos-related illness, call, text or email the Law Offices of Justinian C. Lane, Esq. – PLLC to understand your rights.
No matter what, there is no fee for a consultation, and no obligation.
If you were harmed by asbestos exposure, the industry has set up trust funds worth more than $30 billion to help pay for your healthcare bills, treatment travel costs, potential funeral costs, and support your family.
And it will cost you nothing to file a claim.
At AsbestosClaims.Law, we've helped thousands of people who were exposed to asbestos in their job, car or at home.
Can we help you?
FREE CONSULTATION
1 Global Asbestos Disaster, Sugio Furuya, Odgerel Chimed-Ochir, Ken Takahashi, Annette David and Jukka Takala, International Journal of Environmental Research and Public Health (2018).