Asbestos Symptoms and Treatment / Asbestos-Related Diseases / Non Malignant Injuries
Non-malignant Asbestos Illnesses Can Take Four or Five Decades to Appear.
Asbestos is a mineral that was used in all kinds of industrial and residential buildings, vehicles, machinery and products. Asbestos is fibrous and dusty, and easily inhaled or swallowed from the air.
Inhaling or swallowing asbestos fibers can cause a wide range of health problems.
Asbestos related illnesses can take up to five decades to appear. Health problems caused by asbestos exposure are often divided into two categories:
Malignant asbestos-related conditions.
Malignant illnesses caused by asbestos are highly damaging and often fatal. They include mesothelioma and other cancers.
Non-malignant asbestos-related conditions.
Non-malignant health problems brought on by asbestos exposure are not as aggressive or fatal. These conditions are not always life-threatening, but they are often painful and not curable.
And the non-malignant disease asbestosis can lead to much more severe health problems like cancer.
| | | |
| --- | --- | --- |
| | "If you have asbestosis, you're at increased risk of developing lung cancer."2 | |
Asbestos is Dangerous for the Same Reason It Causes Disease: It Is Durable.
For over 2000 years, humans have used asbestos for its fireproofing qualities. The ancient Greeks gave this mineral its name "asbestos", meaning indestructible.
Throughout history, people have also noticed that people who work with or near asbestos often develop breathing problems.
And since the 1930s, the asbestos industry had medical studies showing that asbestos exposure caused significant health problems in its employees.
But asbestos was durable, resistant to heat and corrosion. It could be easily broken up into fibers or powder and woven or sprayed on other products.
Most importantly, it was cheap and easily pulled out of the ground.
So instead of warning employees and consumers of the dangers of asbestos exposure in buildings and products, the asbestos industry hid the dangers. That's not an exaggeration.
Many people do not know they have damage from asbestos exposure.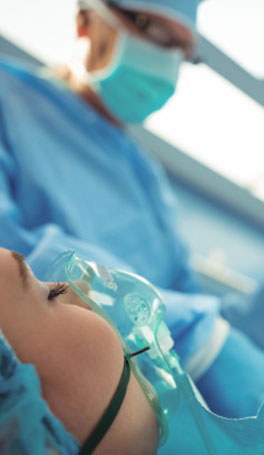 Some do not even realize they have been exposed.
Asbestos fibers can be microscopic.
A person does not always know asbestos is in the air.
Asbestos fibers have no taste or smell.
People may not know they are breathing it.
Asbestos fibers can also enter the body through the digestive system.
Asbestos fibers in the air can be swallowed.
Swallowing asbestos fibers can cause damage in the stomach and colon.
Asbestos fibers damage a body's health slowly and quietly.
Once asbestos fibers enter the respiratory or digestive systems, it can embed in tissue and membranes, irritating and damaging them.
Over time, the scarring and poorer function can lead to other health problems, including cancer.
Symptoms can even take up to fifty years to appear.
If you have symptoms of asbestos-related illness, speak to a healthcare professional.
How Does Asbestos Cause Injuries Like Asbestosis and Pleural Plaques?
Unfortunately, asbestos' durability makes it extremely harmful to humans when inhaled:
When a person inhales asbestos fibers, they are drawn down into the lungs and the pleura (the tissue surrounding and protecting the lungs and chest cavity.)
The fibers then become embedded in the lungs and pleural membranes. Even microscopic asbestos fibers are extremely strong and resistant. They do not evaporate, dissolve in water, melt, corrode or decompose.
Some asbestos fibers may get coughed up. But some inhaled asbestos gets deposited deep within the lungs and never leaves the body.3
Over time, these small, durable asbestos fibers can cause health problems. The fibers are like tiny needles, puncturing and tearing at the lungs, pleura and other tissue.
Scar tissue builds up, eventually causing symptoms:

Coughing
Breathing difficulty and pain
Diminished lung capacity.

Eventually scarring and damage to the lung and pleura caused by asbestos fibers can lead to chronic illnesses like asbestosis and pulmonary fibrosis.
Even a small exposure to asbestos can cause severe damage over time.
"Although it is clear that the health risks from asbestos exposure increase with heavier exposure and longer exposure time, investigators have found asbestos-related diseases in individuals with only brief exposures. Generally, those who develop asbestos-related diseases show no signs of illness for a long time after exposure." -National Cancer Institute (NIH)4
What non-malignant diseases and health problems are caused by asbestos exposure?
Asbestos can cause various types of malignant illnesses, including cancer. Mesothelioma is a type of aggressive cancer caused almost exclusively by asbestos.
But asbestos also causes non-malignant illnesses that are often chronic and without any cure. They may cause pain and diminish one's capacity to work.
Nonmalignant asbestos-related diseases include:
Asbestosis
Asbestosis is a chronic lung disease caused by breathing in asbestos fibers.
Asbestos can be diagnosed with a breath exam that tests a person's lung capacity. Asbestos can also be detected with an X-ray that shows excessive whiteness in the lungs.
Difficulty breathing
Ongoing dry cough
Tightness or pain in the chest
Clubbing of the fingertips and toes (roundness caused by low oxygen)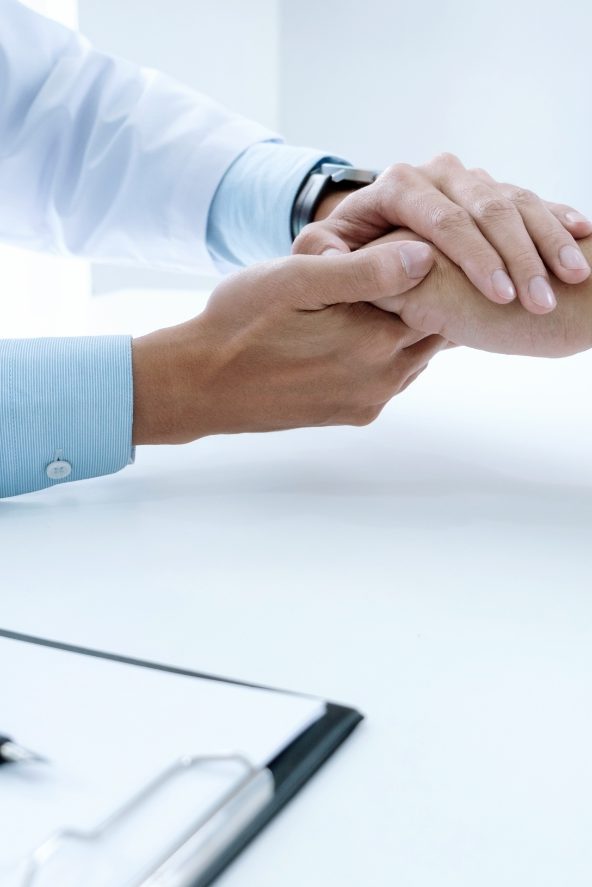 Pleural Damage
The pleura is the series of linings around the lungs and throat. Asbestos fibers can lead to various health problems in the pleura, including:
Pleural plaques
Pleural plaques are fiber deposits that form in the linings around the ribcage and diaphragm due to inflammation caused by asbestos fibers. Many pleural plaques caused by asbestos appear only twenty years or more after asbestos fiber inhalation.
There are rarely symptoms of pleural plaques, and a person can have them without knowing. Some patients have a 'grating' feeling when they breathe.
Pleural thickening (pleurisy / pleuritis)
Pleurisy (also known as pleuritis or pleural thickening) is an inflammation of the pleura, the tissue separating the lungs from the chest wall.
Pleural effusion
An effusion is a collection of fluid in a space inside the body. Pleural effusion occurs when fluid collects between the lungs and ribs.
| | | |
| --- | --- | --- |
| Chest pain in the chest, especially during breathing | | Chronic cough, especially painful coughing |
Collapsed lung (atelectasis)
Atelectasis is a partially or completely collapsed lung condition that happens when the small sacs that make up the lung (alveoli) deflate or collect fluid.
Peritoneal effusion (ascites)
An effusion is a collection of fluid in a space inside the body. Pleural effusion occurs when fluid collects in the peritoneum (the membrane surrounding the digestive system).
Coughing
Wheezing
Difficulty breathing / shallow breathing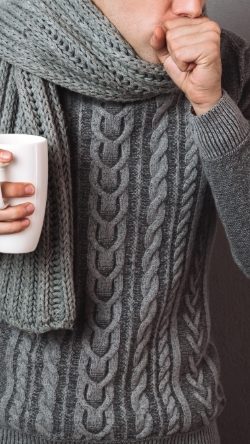 Pericardial effusion (pericarditis)
An effusion is a collection of fluid in a space inside the body. Pleural effusion occurs when fluid collects in the pericardium (the membrane surrounding the heart).
Shortness of breath / fast breathing
Nausea and vomiting
Pain in upper right abdomen

Increased heart rate
Enlarged neck veins
Chronic Obstructive Pulmonary Disease (COPD)
COPD is a tightening and obstruction of the lungs that makes it difficult to breathe. COPD often includes bronchitis and emphysema, and can lead to high blood pressure, respiratory infections like pneumonia, and even heart attack.
Asbestos exposure does not directly cause COPD, but increases the risk of developing COPD. The condition harms the lungs and makes a person more likely to develop another asbestos-related illness.
Shortness of breath / fast breathing
Nausea and vomiting

Increased heart rate
Enlarged neck veins
If you have symptoms of asbestos-related illness, speak to a healthcare professional.
The Law Offices of Justinian C. Lane, Esq. – PLLC
Millions of workers and their families were exposed to asbestos because the asbestos industry hid the dangers of its product.
Courts ordered that billions of insurance dollars be placed in trusts to compensate people with asbestos-related illnesses.
But many people with asbestos-related illnesses who were exposed to asbestos do not know they qualify for compensation.
Most can receive money without filing a lawsuit.
Justinian Means Justice.
We have helped thousands of people receive compensation for health issues that they developed from asbestos exposure.
If you have symptoms of asbestos-related illness, speak to a healthcare professional.
If you think you may have worked with asbestos, we can check your worksite or the products you worked with on our database.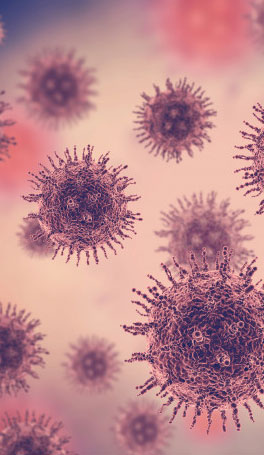 Asbestos never leaves the body.
Asbestos can cause these health problems even if your asbestos exposure took place forty or fifty years ago. Symptoms can take decades to appear.
Applying for asbestos trust fund compensation is not getting into a fight.
This money was set aside in a trust account for those who were injured.
Applying for a payment from these trusts is not affecting any company or coming out of anyone's pocket. This is insurance money specifically to help people hurt by asbestos.
The court ordered the funds because the asbestos industry could no longer hide its secret: asbestos is very dangerous to breathe.
Justinian C. Lane, Esq.
My grandfather, grandmother and father were all exposed to asbestos in their work, and all three died of respiratory-related cancers.
I found out too late about the health effects of asbestos to help them.
But my firm has helped many other people receive compensation for health problems they developed from exposure to asbestos.
Call, text or email us for a completely free consultation with no obligation. I will listen to the details of your story, and explain your options. We work on contingency, meaning we only get paid if you do.
Every case is different, but the Law Offices of Justinian C. Lane, Esq. – PLLC has obtained large settlements for thousands of people harmed by asbestos. This compensation has helped ease our clients' financial burdens, and offers a legacy to leave for their loved ones.
At AsbestosClaims.Law, we've helped thousands of people who were exposed to asbestos in their job, car or at home.
Can we help you?
1 Malignant and non-malignant asbestos-related pleural and lung disease: 10-year follow-up study. Vujoviæ, M., Vukoviæ, J. and Beg-Zec, Z.,Public Health (2003).
2 Mayo Clinic, Patient Care & Health Information. ("Mayo Clinic is a nonprofit organization committed to clinical practice, education and research, providing expert, whole-person care to everyone who needs healing.")
3 Agency for Toxic Substances and Disease Registry, PUBLIC HEALTH STATEMENT ASBESTOS (CAS#: 1332-21-4).
4 National Cancer Institute (NIH), Asbestos Fact Sheet.