Asbestos Claims / Mesothelioma Claims / Fela claims
Railroad Worker Claims for Asbestos Exposure
Many railroad workers were exposed to the most dangerous forms of asbestos.
The Federal Employers Liability Act permits railroad workers to receive compensation from their employers for health problems relating to asbestos exposure at work.
Learn more about asbestos-related illness and the railroad industry.
Asbestos is a highly durable and fibrous mineral that resists heat, fire, friction, pressure, electricity, acids, alkalis and sound, and does not dissolve in water.
For these reasons, asbestos was used through the railroad industry to strengthen and fireproof vehicles, buildings, tracks and equipment.
Asbestos in the railroad industry was used in many places, including:
| | |
| --- | --- |
| | |
| | Building insulation (offices, railyards) |
| | |
| | |
Many occupations in the railroad industry involved exposure to asbestos.
Asbestos was used in many places, and many workers who helped build, operate, maintain, inspect and repair trains, tracks and equipment were exposed to asbestos fibers in the air or environment.
No amount of asbestos exposure is safe. Even railroad employees who did not directly work with asbestos may have inhaled or swallowed asbestos fibers, including:
Railyard engineers (Hostlers)

Railroad maintenance workers

Railroad office workers

(older buildings)

Brake, switch and signal operators

Railroad control engineers

Railroad Technical Trainers
Why is asbestos exposure so dangerous?
Asbestos is most dangerous when it breaks down into small asbestos fibers. The tiny, even microscopic asbestos fibers can be inhaled or swallowed.
Microscopic asbestos fibers have no taste or smell, and people do not always know that they have breathed it in or swallowed it.
But asbestos fibers latch onto the lung and pleura (the membranes surrounding the lung and ribs). They are durable, and do not dissolve.
Over time, the embedded asbestos fibers cause significant damage and scarring, which can lead to asbestos-related illnesses, including cancers like mesothelioma.
Under the Federal Employers Liability Act, railroad workers can receive compensation from their employers for work-related injuries, including asbestos-related illness.
Who is eligible to sue under the Federal Employers Liability Act (FELA)?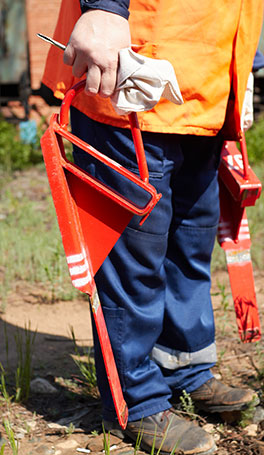 Most railroad employees in any capacity are eligible to file a lawsuit for an injury related to their work for the railroad company.
This can include clerical workers and others who may not have worked on a train.
But prior to 1980, many buildings and other structures were built with asbestos in the drywall, cement, insulation and other areas.
So if you worked for the train industry and developed an asbestos-related illness, you may qualify for compensation under the Federal Employers Liability Act (FELA).
Asbestos was used in vehicles of all kinds, including most sailing vessels, and similar protections have been given by Federal law to offshore workers who may have come into contact with trains and other transport.
How long is the statute of limitations under FELA (Federal Employers Liability Act)?
Under FELA, an injured employee must file a lawsuit within three years of the injury.
However, asbestos-related illnesses can take decades to develop and appear.
In these cases, the injured employee usually has three years from the time the employee became aware of the injury.
There are Other Claims for Asbestos-related illnesses that You May Be Eligible for.
If you have health problems related to your occupational asbestos exposure, there are other sources of compensation you may be entitled to receive. These include:
Asbestos Bankruptcy Trust Claims
Asbestos manufacturers knew since the 1930s that breathing in asbestos caused health problems. But instead of warning their employees that asbestos could cause health problems, the asbestos industry kept it secret from the public.
As the truth started coming out in the 1970s, courts wanted to make sure that the companies would have enough money to pay for all people who might develop asbestos-related health problems.
So the asbestos companies were ordered to place their insurance money into special bank accounts called trusts.
There are approximately $30 billion dollars sitting unclaimed in asbestos trust funds.
Under a court order, this money is set aside only for individuals who were injured by asbestos exposure.
Contact an asbestos claims attorney at the Law Offices of Justinian C. Lane, Esq. – PLLC to see if you qualify. We offer an entirely free consultation with an asbestos claims lawyer, with no obligation. Call, text or email and we can explain your options.
Asbestos Litigation
For decades, the asbestos industry and its insurers knew of the dangers caused by their product, but did not add warning labels for employees and consumers.
That is why the law holds them accountable under civil law. Employees and others harmed by asbestos exposure can file a lawsuit and often recover money for injuries including:
Healthcare costs (hospital bills, ongoing care)
Missed work (lost wages and opportunities)
Pain & Suffering (physical pain and mental anguish, including fear of developing cancer)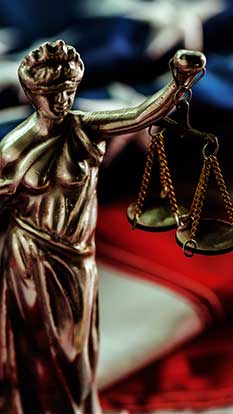 Wrongful death. In addition, children and spouses of people who died as a result of mesothelioma or other asbestos-related illnesses can seek compensation for injuries including their loss of the family member's support and companionship.
In asbestos claim lawsuits, victims can often also receive punitive damages. These are large money awards designed to punish the asbestos industry for its deception.
In fact, lawsuits against the asbestos industry are often settled out of court, because the asbestos manufacturers know the facts against them are so damning.
However, there are laws known as statutes of limitation that limit how much time you have to file a lawsuit after being injured.
Speak to an asbestos claims attorney to help understand your deadlines and how to file a lawsuit for wrongful death by asbestos.
Justinian Means Justice.
Asbestos-related diseases can take a long time to appear, and usually get worse.
Even a small exposure to asbestos can cause a range of health problems decades later. These illnesses can include asbestosis, pleural plaques, mesothelioma and other cancers.
In addition to healthcare bills, asbestos-related illnesses can lead to lost wages, an inability to work, disabilities, a degraded quality of life and even a fatality.
But under state and Federal laws, people harmed by asbestos exposure are often entitled to compensation for their injuries. In many cases, they do not even need to file a lawsuit.
NOTE: Even regular cigarette smokers who developed lung cancer can often
recover money if asbestos exposure made their health problems worse.
If you or your loved one worked in the railroad industry, speak to a healthcare professional about getting tested for respiratory illnesses associated with asbestos exposure.
And if you have an asbestos-related illness and are considering filing a lawsuit against the asbestos industry for your injuries, speak to a seasoned asbestos claims attorney at the law offices of Justinian C. Lane, Esq. – PLLC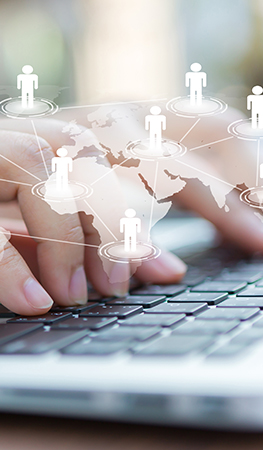 We use a comprehensive database of asbestos industry info and cutting edge medical research to gather all the evidence needed to prove your case.
In two decades of representing clients harmed by asbestos, we have built a database of:
All the railroad worksites and products that contained asbestos.
All available scientific research into the health effects of asbestos.
We leave no stone unturned to show that how you were exposed to and harmed by asbestos.
Contact us to conduct a search of your employment on our database at AsbestosClaims.Law.
Free consultation with a seasoned asbestos claims attorney, with no obligation.
If you or your loved one was exposed to asbestos, speak to a healthcare professional about getting tested for respiratory illnesses associated with asbestos exposure.
And if you have been diagnosed with an asbestos-related illness, you can speak with an asbestos injury attorney at the law offices of Justinian C. Lane, Esq. – PLLC to discuss your options.
We can set up a consultation in person, by phone, or video conference – whatever makes you most comfortable. I will listen to your story and explain all your options, including a reasonable estimate of how much compensation you are likely to receive from the asbestos trusts based on your story.
We have the resources available to litigate asbestos cases against the largest companies in the world. We have battled bullies and earned millions of dollars in compensation for clients that were injured by asbestos.
Every case is different, but we are driven by a sense of justice, and aim to deliver justice for our clients, whatever that means for them.
My grandfather was first exposed to asbestos driving naval landing vehicles as a service member during WWII. My own family was affected by the deceptions and carelessness of the asbestos industry. And my team and I are ready to go toe-to-toe with any company that manufactured, sold, installed, or removed asbestos products without providing proper protection to our clients.
We do not accept defeat. Unless we get you money for your injuries, you don't pay us a dime.
Your Rights Can Be Lost If You Wait
There are laws that limit how much time you have to file a lawsuit after being injured. They are known as statutes of limitation.
Most statutes will begin to run from the date of injury. That means the "ticking clock" starts the day that you were diagnosed with an asbestos-related illness. If you are filing a wrongful death claim, the statute of limitation usually dies on the date that the loved one passed away.
Do not wait to find out when your claim begins. If you believe you are entitled to compensation for your asbestos-related illness, call, text or email the Law Offices of Justinian C. Lane, Esq. – PLLC to understand your rights.
No matter what, there is no fee for a consultation, and no obligation.
If you were harmed by asbestos exposure, $30 billion was set up to help pay for your healthcare bills, treatment travel costs, inevitable funeral costs and support your family.
And it will cost you nothing to file a claim.
At AsbestosClaims.Law, we've helped thousands of people who were exposed to asbestos in their job, car or at home.
Can we help you?
FREE CONSULTATION
1 Asbestos Litigation Under the F.E.L.A., Corrigan, John C., and Craig J. Whitney, The Forum (Section of Insurance, Negligence and Compensation Law, American Bar Association), vol. 20, no. 4, 1985, pp. 580–590.