Sources of Asbestos Exposure / Asbestos in the U.S. Navy / Asbestos in the U.S. Navy
U.S. Naval forces accounted for the majority of asbestos used the U.S. military
In history, tales about the "magic" of asbestos can be found dating back 2000 years. Asbestos has a multitude of uses that took the early 20th century industrial and building industries by storm.
Everything from construction materials like floor tiles, sheetrock, and cement, to protective clothing like gloves and aprons, to mechanical component parts like gaskets, brakes, and valves, contained asbestos at some point. There was even asbestos paint, tape, and yarn. The "miracle mineral" was inexpensive and extremely durable, making it an obvious and popular choice for manufacturers.
U.S. Naval Vessels and Ships were Fireproofed with Asbestos
Another very widespread use of asbestos was in shipyards and aboard ships and submarines. Vessels built for the U.S. Navy, U.S. Coast Guard, and Merchant Marines from roughly the 1930s through 1980 contained asbestos in nearly every place imaginable. Asbestos insulation especially was a ubiquitous product due to the need for ships to be fire resistant to protect the people and any cargo on board.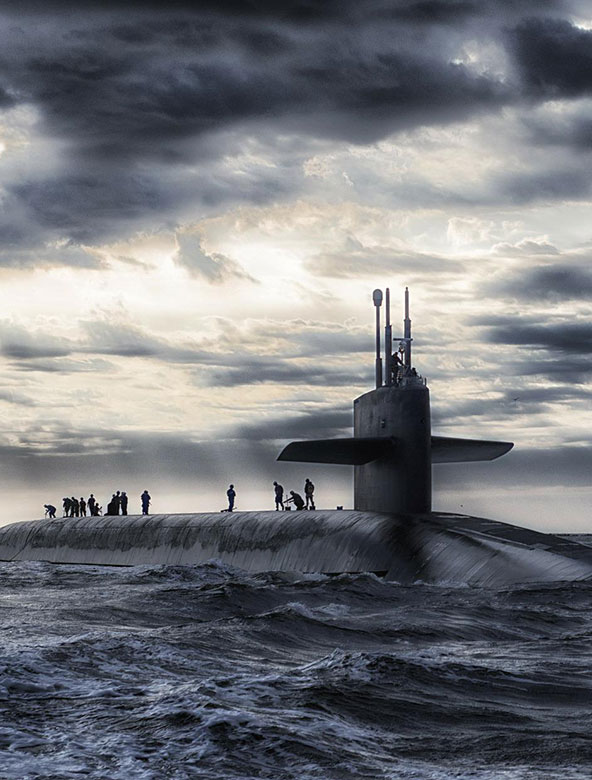 Unfortunately, exposure to asbestos fibers can lead to the development of severe health issues and disease, such as asbestosis or cancer.
Asbestos and Health
To be exposed to asbestos means that someone has inhaled or ingested friable (small, broken) asbestos fibers. Exposure to asbestos, in any amount, can negatively impact your health. The National Cancer Institute has stated that no amount of asbestos exposure is safe1.
The fibers can lodge into tissue called the mesothelium, which covers internal organs in the abdomen and chest, or irritate the pleura, the lining of the lungs. This irritation causes scar tissue and damage over time, which eventually can lead to the development of malignant (aggressive, rapidly spreading) or non-malignant (less aggressive, typically non-cancerous) disease.
Health Problems Caused By Asbestos Exposure in the U.S. Navy
Veterans who were exposed to asbestos in the U.S. Navy often develop the same conditions caused by asbestos exposure generally, which includes both non-malignant and malignant asbestos-related illnesses:
Non-malignant:
Asbestosis
Pleural plaques
Pleural effusion
Note: Even non-malignant injuries can be extremely painful and debilitating to your quality of life, as well as involving expensive and time-consuming medical treatment.
Malignant:
Mesothelioma
Lung cancer
Ovarian cancer
Stomach cancer
When considering whether you may have an asbestos-related disease, potentially-fatal or otherwise, it is important to remember that exposure to asbestos has a long latency period, which means that it takes decades for symptoms to develop in the body. Therefore, someone who was recently diagnosed with one of the above illnesses may have been exposed to asbestos anywhere from 20 to even 50 years prior to their diagnosis.
Places Asbestos Could Be Found in the U.S. Navy
Asbestos has remarkable qualities, including:
Low electrical conductivity
Insolubility in water
Resistance to heat
Durability, and the ability to fortify other materials
Resistance to acid and alkali
A fibrous nature that allows it to be sprayed or woven like cloth
Asbestos Was Often Used on U.S. Naval Vessels
Some common areas on vessels where asbestos could be found include:
Boiler rooms (or fire rooms)
Equipment like boilers and turbines that powered the ships by creating and controlling steam required asbestos insulation. The pipes connected to this machinery were also covered in asbestos insulation.
Engine rooms
Located either directly next to the boiler room or within the same space, the engine room was where the steam from the boiler room was sent to continue to power the ship. The high temperature of the steam required that equipment be covered in asbestos insulation.
Pump rooms
High-powered industrial pumps were a necessary part of the propulsion process of the ship. These pumps required asbestos component parts like gaskets, valves, and insulation to function properly.
Cabins
Aboard the ships, asbestos could be found in the bulkheads of the cabins, or the area where crew members slept. A bulkhead is a barrier or divider between compartments, and to ensure that sailors were safe inside the cabins, asbestos insulation was used to fireproof the bulkheads.
Hulls
The hull, or body of the ship, needs to be watertight and fireproof to ensure the safety of the entire ship. Asbestos materials were used to protect the hulls.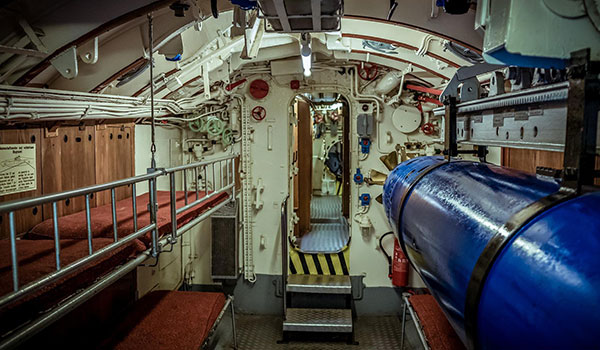 The engine rooms and boiler rooms were typically small, enclosed spaces with poor ventilation.
Asbestos fibers released into the air in these rooms from the repair, maintenance, or installation of asbestos-containing products would have lingered for hours and increased the risk of exposure to anyone in those rooms.
Other Places Asbestos May Have Been Present on U.S. Naval Vessels
Other places where asbestos may be present on ships include:
Navigation rooms, which housed navigating equipment that needed to be fireproof
Mess halls, where sailors ate
Galleys (kitchens)
Electrical wiring
If you served in the U.S. Navy during the 1930s-1970s, there is a good chance that you served aboard a ship that contained asbestos materials.
Occupational Asbestos Exposure is Most Common, Including Jobs in the U.S. Navy
Common occupations that would have had a higher likelihood of working directly with asbestos-containing products include boilermakers, pipefitters, hull repair technicians, insulators (or laggers), and machinist's mates. Even if you did not have one of these occupations, however, you may have been at risk of exposure if you frequently passed by an area where others were manipulating products that released friable fibers into the air.
Shipyards Contained Asbestos and Shipyard Workers May Be At Risk of Asbestos Exposure
Additionally, shipyard workers – who did not necessarily have to be members of the military – were at high risk of exposure during the construction and repair of the ships. Any time that asbestos is disturbed, microscopic fibers can become airborne and present a health risk to those nearby. Those who transported asbestos materials in the shipyards, mixed, sawed, cut, or fabricated asbestos products, or installed or removed asbestos-containing materials on the vessels would have been exposed to harmful fibers.

Ship Construction, Maintenance, Repair and Decommissioning Can Involve Asbestos Exposure
From 1930-1975, the United States constructed hundreds of ships for its Naval forces, and you can be certain that asbestos materials were used on virtually every one of those ships. Different types of vessels, such as aircraft carriers or submarines, may have had asbestos-materials in different areas. We've compiled a comprehensive list to make it easier for you to check if you, or a loved one, served on any of these vessels. For further information on Veterans Disability Claims, click here.
Do You Qualify For Compensation?
Quickly and easily find out how you were exposed by searching W.A.R.D., the largest asbestos database on the planet.
FREE SEARCH >
Justinian Means Justice
In addition to healthcare bills, asbestos-related illness can lead to lost wages, an inability to work, different disabilities, a degraded quality of life, and even death. But under state and federal laws, people harmed by asbestos exposure are often entitled to compensation for their injuries.
In many cases, they do not even need to file a lawsuit.
Even regular cigarette smokers who developed lung cancer can often recover money if asbestos exposure made their health problems worse.
And if you have been diagnosed with an asbestos-related illness, you can speak with an asbestos injury attorney at the law offices of Justinian C. Lane, Esq. – PLLC to discuss your options.
My grandfather was a WWII veteran, and my own family was affected by the deceptions and carelessness of the asbestos industry. And my team and I are ready to go toe-to-toe with any company that manufactured, sold, installed, or removed asbestos products without providing proper protection to our clients.
We do not accept defeat. Unless we get you money for your injuries, you don't pay us a dime.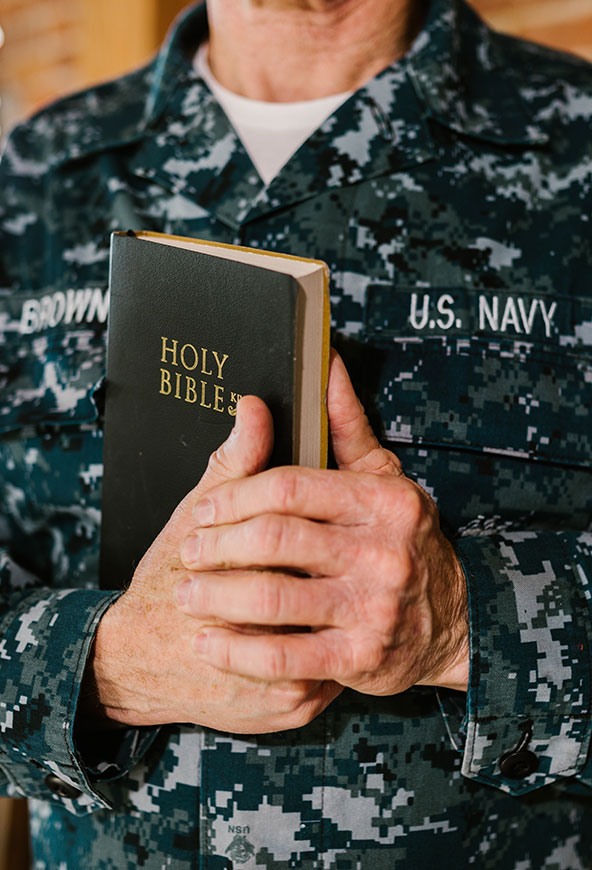 Your Rights Can Be Lost If You Wait
There are laws that limit how much time you have to file a lawsuit after being injured. They are known as statutes of limitation.
Most statutes will begin to run from the date of injury. That means the "ticking clock" starts the day that you were diagnosed with an asbestos-related illness. If you are filing a wrongful death claim, the statute of limitation usually dies on the date that the loved one passed away.
Do not wait to find out when your claim begins. If you believe you are entitled to compensation for your asbestos-related illness, call, text or email the Law Offices of Justinian C. Lane, Esq. – PLLC to understand your rights.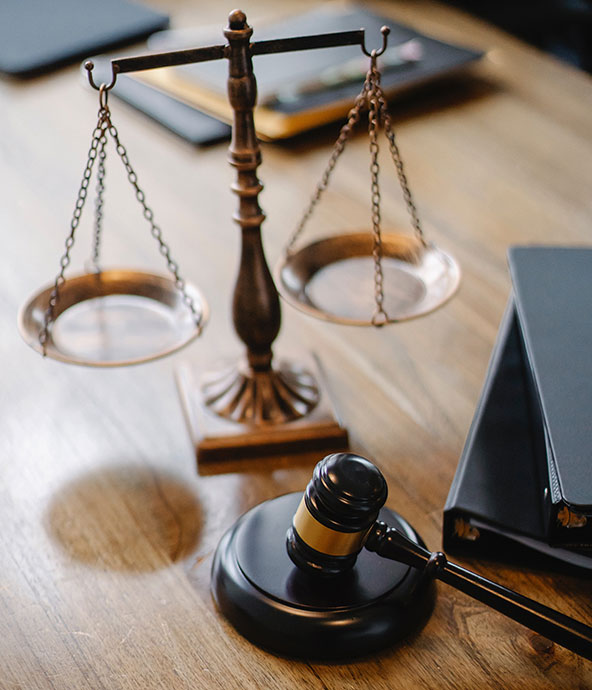 No matter what, there is no fee for a consultation, and no obligation.
If you were harmed by asbestos exposure, $30 billion dollars was set aside to help pay for your healthcare bills, treatment travel costs, inevitable funeral costs, and provide support for your family.
And it will cost you nothing to file a claim.
At AsbestosClaims.Law, we've helped thousands of people who were exposed to asbestos in their job, car, or at home.
Can we help you?
1 National Cancer Institute (NIH), Asbestos Fact Sheet