Asbestos has its characteristic benefits as a material, and consequently, product manufacturers widely used it before the dangers of the substance were publicly uncovered. It has excellent insulation properties, and it can help to prevent heat damage and fires.
Unfortunately, however, the damage caused by exposure to the substance can have devastating consequences. Asbestos exposure can be a major contributory factor in the development of an aggressive cancer called mesothelioma, as well as a lung disease called asbestosis and other lung cancers.
Asbestos is still in many old and antique products
As a result of its widespread use in the late 1800s and much of the 1900s, antique collectors and enthusiasts must take great caution when handling, buying, and restoring vintage items.
Here are three popular antique items that people must meet with caution regarding the potential for asbestos exposure.

Three Antiques To Be Cautious About for Asbestos Exposure
1. Fake snow and Christmas ornaments
Creating fake snow to decorate house-and-home is a time-honored tradition, but in years gone by, the material used to create this effect was made from asbestos.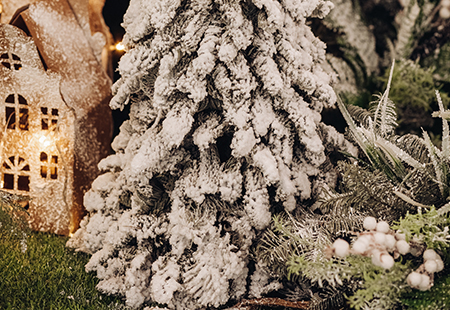 Fake snow has been used to decorate homes, schools, churches, and movie sets for many decades, and in the 1930s, the material used was asbestos-based.
Manufacturing fake snow from asbestos was fairly short-lived, as the second world war created a need for the fire-retardant material to be used on Navy ships. Nevertheless, Christmas ornaments make for popular antiquing items, so any that feature fake snow must be treated with caution. Additionally, due to the fire-retardant nature of asbestos, manufacturers also used it to produce Christmas tree skirts, mats, and tablecloths from the same era.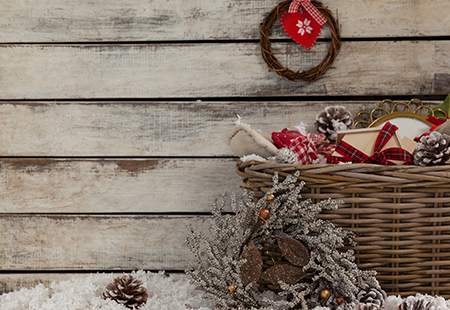 2. Vintage hairdryers and other household appliances
Asbestos was a major insulation component in manufacturing many home appliances during most of the 20th century.
The number of domestic gadgets soared in America after the second world war, leaving many fascinating asbestos-containing collectibles now out on the antiquing market.
Most antique home appliances do not present any significant risk of asbestos exposure unless they are taken apart or damaged. Hairdryers, however, are the exception to this rule.
Vintage hair dryers can feature soft, friable asbestos insulation layers that enclose the heating element.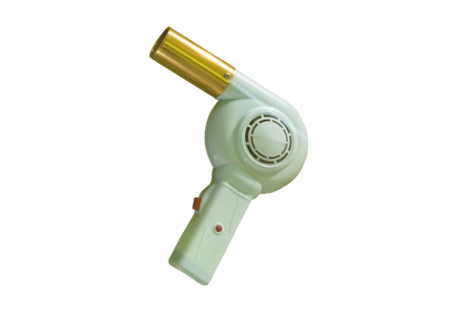 In the late 1700s, the arduous task of ironing was revolutionized by the invention of the 'sad iron.'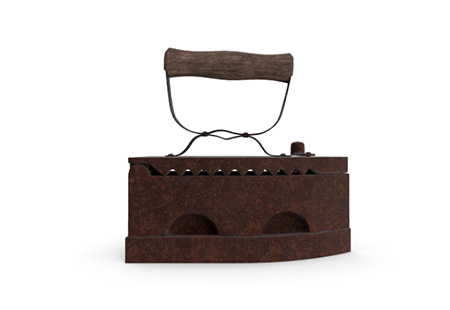 The sad iron, named after an old English word meaning 'solid,' was a heavy steel iron that was heated on a fire and then used to iron clothes. They were heavy and had to be picked up using a cloth or mitt as the handle was also made of metal and could scold the user.
The original design was redeveloped in the late 1800s by inventors named Mary Florence Potts and Mathilde Tverdahl, the latter of which introduced the use of asbestos as a heat insulator.
Asbestos was then advertised as a critical element to the design, essentially trapping the heat of the iron under an asbestos lining cover to make the process of ironing more efficient.
Before the end of the century, gas irons had made their debut. They became more prevalent in the early 1900s, shortly followed by the electric iron, which gradually modernized into the version we use today.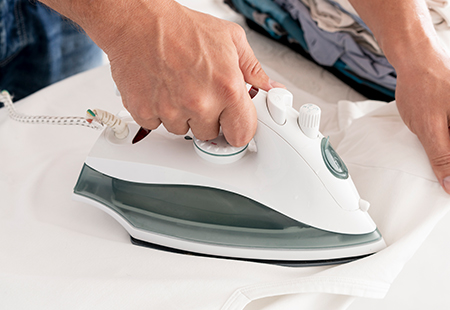 Today, sad irons are very popular as antique collectibles. They make great vintage-styled home decor items, and are commonly used as doorstops.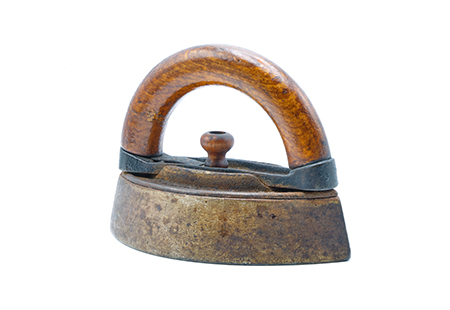 In many cases, the asbestos covers are no longer present. However, when they are, the fine fibers from the lining can still pose a risk of asbestos exposure and related disease.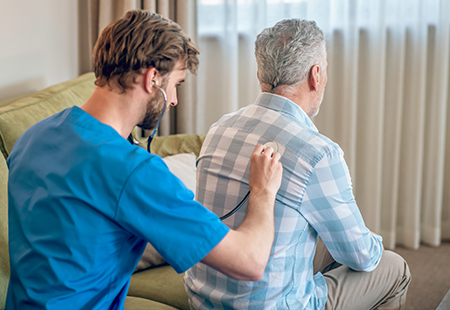 Other common vintage home appliances that contain asbestos include:
| | | |
| --- | --- | --- |
| Ovens/stoves | Toasters | Slow Cookers |
| Bottle warmers | Coffee pots | Washing machines |
| Dishwashers | Heaters | Dryers |
| Curling irons | Ironing boards | Iron Rests |

Final thoughts
We can't escape the fact that asbestos was once used widely without understanding the dangers it presents, and equally, our love for historical items is not going to change. As antique enthusiasts, we must educate ourselves about the potential risks and be cautious when considering handling or purchasing any new vintage items.
What To Do About Potential Asbestos Exposures
If you believe you may have disturbed asbestos in a home, office, or other structure, you should immediately contact your local health authority. Most states and cities offer asbestos testing services and maintain public lists of licensed asbestos removal companies.
If you have questions about a particular product or item, our law firm has one of the largest databases on asbestos exposure in the world. Get in touch and we can try to help determine if your product is contaminated with asbestos.
AsbestosClaims.law is your comprehensive resource for all things asbestos. We hope this information helps you. If you have any additional questions or concerns related to asbestos, including testing for exposure or how to file a claim, please get in touch by email at [email protected], or call or text us at (833) 4-ASBESTOS (427-2378) or (206) 455-9190.
If you were exposed to asbestos:
If you believe that you were exposed to asbestos, you could be entitled to significant compensation—money you could use to cover the costs of asbestos removal services, pay for medical treatment, and preemptively protect your physical well-being.
If you have been diagnosed with an asbestos illness, you may qualify for compensation without filing a lawsuit.