Asbestos Symptoms and Treatment
Today, we know that asbestos is considered a carcinogen, capable of causing serious medical conditions up to and including cancer. However, asbestos was once widely regarded as a "miracle mineral," renowned for its strength, resilience, and heat-resistant properties.
For decades, asbestos was a bedrock of American industry, used to fortify everything from automotive parts to wall paint. Despite an E.P.A. ban on most asbestos-containing materials in the late 1980s, asbestos contamination remains a widespread problem.
People who once worked with asbestos, or live in asbestos-affected homes, remain at significant risk for asbestos's worst effects.
Who is At Risk for Asbestos Diseases?
Asbesto es un término usado para referirse a six different types of naturally occurring minerals.
Left undisturbed, asbestos is not inherently dangerous. After all, many American homes still contain asbestos, and experts do not believe that the mere presence of asbestos materials puts people at risk for serious injury or diseases.
Occupational Asbestos Exposure is the Most Common Source
In fact, most people who are diagnosed with asbestos-related diseases spent years working around the mineral or asbestos products like insulation and other materiales de construcción. You could be at risk for an asbestos-related illness if you worked in any of the following industries between the 1920s and late 1970s:
Construcción
Shipbuilding
Boiler-making
Automotive manufacturing and repair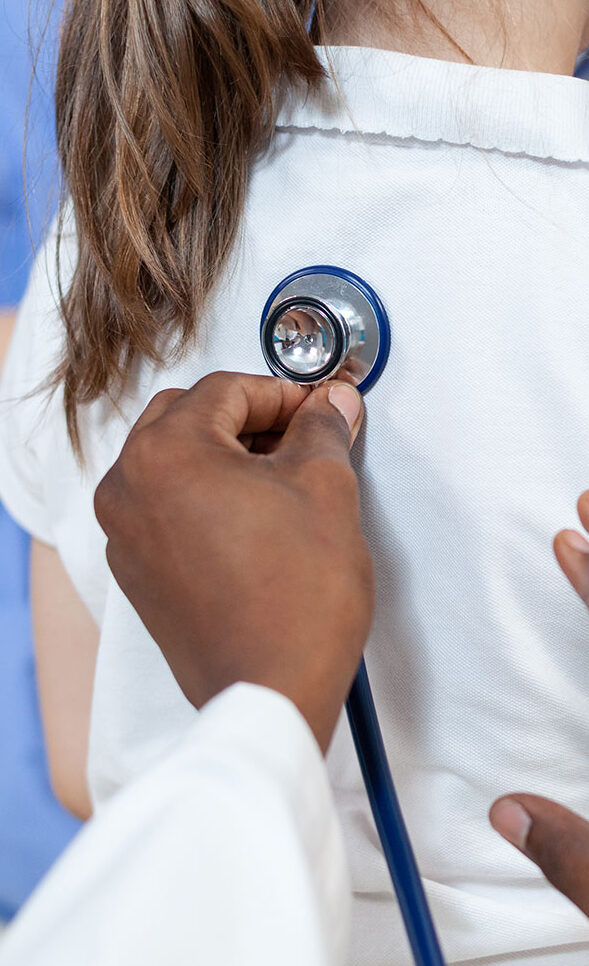 Sin embargo, los productos de asbesto presentan un riesgo increíble cuando se rompen, se desmoronan o se degradan. La gente común, las personas que nunca han trabajado con asbesto, aún podrían contraer afecciones relacionadas con el asbesto, incluidas la asbestosis y el mesotelioma, si alguna vez inhalaron cantidades significativas de fibra de asbesto.
Los peligros médicos del asbesto
Asbestos is most dangerous when it is friable, powdered, or otherwise broken up into tiny, microscopic fibers. Simply working with manufactured asbestos materials could compromise their quality, turning an otherwise stable product into a health hazard.
Asbestos Fibers are Most Dangerous When They Are Airborne
Si alguien inhala fibras de asbesto, las fibras podrían entrar en sus pulmones e infiltrarse en su sistema respiratorio. Con el tiempo, estas fibras podrían acumularse, creando complicaciones médicas graves y potencialmente letales.
Asbestos-Related Illness are Usually Painful and Often Fatal
Asbestos exposures has been tied to injuries, disorders, and diseases including but not limited to:
Placas pleurales
Pleural plaques occur as a thickening of tissue around the lungs. While this condition is not life-threatening, it can accelerate or prompt more serious respiratory diseases and problems.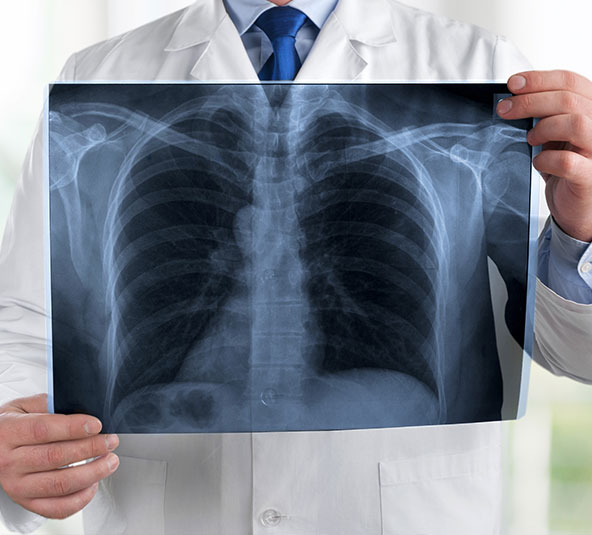 Asbestosis
Asbestosis is a chronic lung condition caused by the inhalation of asbestos fibers. It is characterized by symptoms such as shortness of breath, fatigue, and weight loss. Asbestosis gets worse over time and cannot be cured.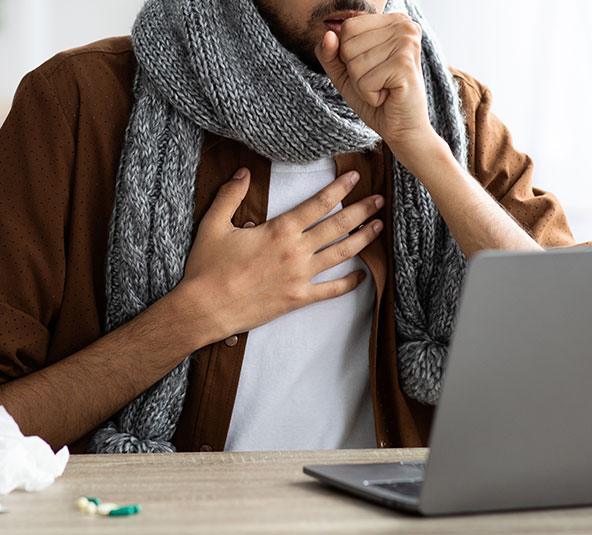 Mesotelioma
Mesothelioma is an asbestos-related cancer that causes severe respiratory problems.
Otros tipos de cáncer
Research has shown that asbestos exposure can lead to cancer of the lungs, ovaries, and esophagus.
The Medical Signs and Symptoms of Asbestos Exposure
Cuando las personas desarrollan signos de exposición al asbesto, sus síntomas iniciales generalmente involucran los pulmones. Sin embargo, el asbesto también puede afectar diferentes partes del cuerpo, como la garganta, el estómago y el colon.
Asbestos Symptoms Often Develop in the Lungs and Respiratory System
Si el asbesto afecta los pulmones, podría causar síntomas como:
Dificultad para respirar
Tos seca
Dolor o presión en el pecho
Placas pleurales en radiografías de pulmón o tomografías computarizadas
Sonido crepitante al respirar
Líquido dentro de los pulmones
Asbestos Illness in Other Areas of the Body
Cuando el asbesto afecta a otras partes del cuerpo, puede causar síntomas como:
Hinchazón abdominal
Dolor abdominal o pélvico
Pérdida de apetito
Dedos en palillo de tambor o redondeados
Pérdida de peso inesperada o inexplicable
Qué hacer si estuvo expuesto al asbesto
Las personas que tienen enfermedades relacionadas con el asbesto a menudo no pueden recordar exactamente cuándo pudieron haber estado expuestas al asbesto.Muchas otras personas, incluidas aquellas que nunca trabajaron con asbesto, desarrollan enfermedades simplemente porque una vez vivieron con un trabajador de asbesto o se quedaron cerca de una mina de asbesto.
El asbesto has no taste or smell, and usually doesn't produce an immediate reaction, so you may not know you're breathing it without an prueba de asbesto en el aire by a profesional autorizado.
While asbestos symptoms can be immediate if asbestos fibers get lodged in the skin or eyes, they usually take years to truly manifest. You should always see a doctor if you experience any of the following:
Dificultad para respirar
Sibilancias
Tos con sangre
Hinchazón en la cara o el cuello
Pérdida de apetito
Pérdida de peso
Fatiga inesperada
Anemia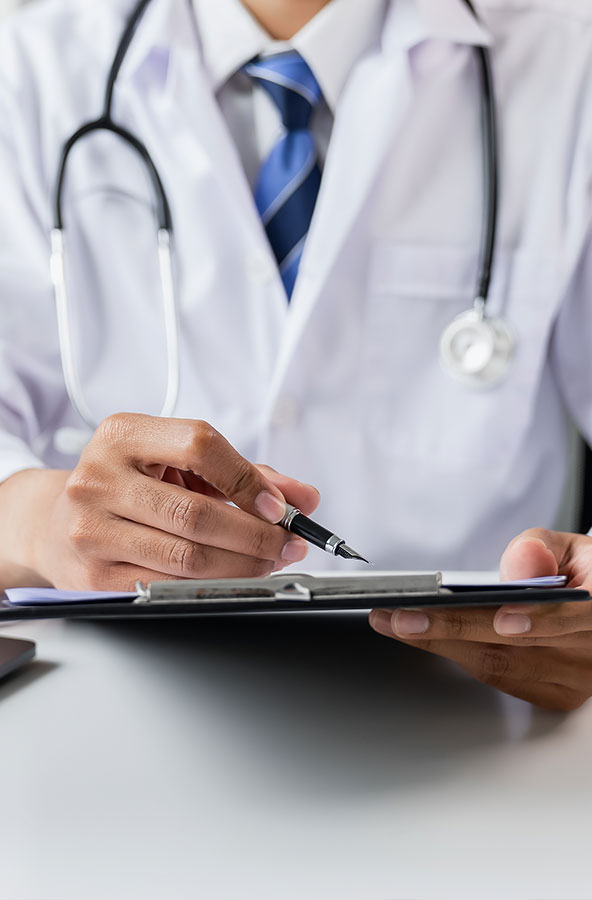 Solo un profesional capacitado puede confirmar una enfermedad relacionada con el asbesto.Un médico podría realizar una radiografía de tórax, una tomografía computarizada u otro procedimiento de imágenes médicas para verificar la presencia de tumores o placas pleurales dentro y alrededor de los pulmones.
Getting Treatment for Asbestos Related Illnesses
Asbestos-related illnesses are often diagnosed late in life. When a physician identifies malignant mesothelioma or another potentially life-threatening disease, their treatment options are often limited by the patient's age and the presence of other medical conditions.
Standard Treatments for Asbestos-Related Illnesses
If you, or a loved one, have been diagnosed with mesothelioma or another asbestos cancer, your doctor could order tratamientos como: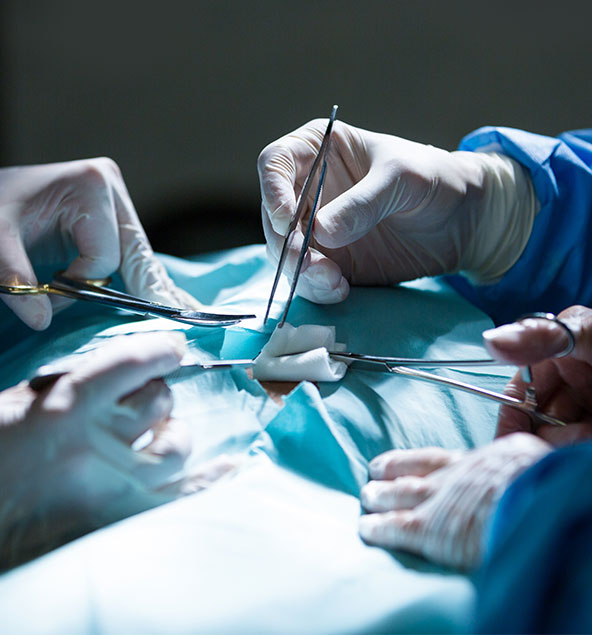 Cirugía
While surgery is a common response to mesothelioma, your doctor's approach to the tumor depends on its location and whether the cancer has spread. A surgeon could remove an entire lung and target any affected organs and tissue; conversely, they might spare the lung while trying to remove suspected cancerous growths.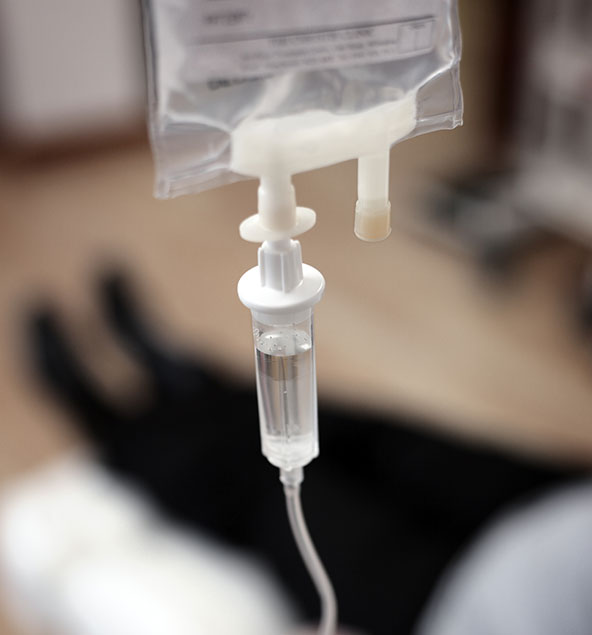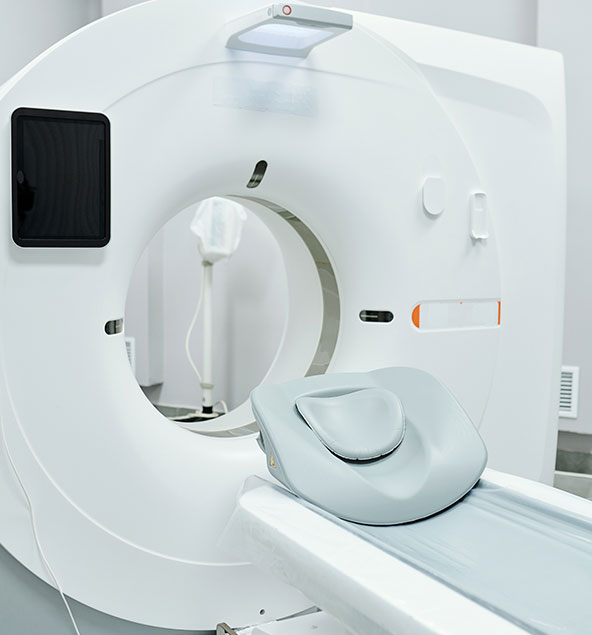 Radiación
Radiotherapy attacks cancerous growths with X-ray beams. Over time, these beams could degrade or even destroy a tumor.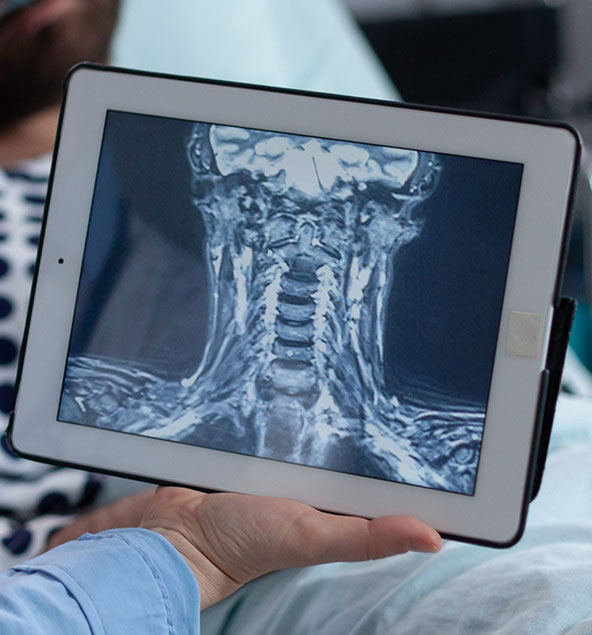 Tumor treating field
A tumor treating field uses alternating electrical currents to disrupt the spread and growth of cancer cells. When used in combination with medication, T.T.F.s can reduce cancerous cell counts.
Newly Developing Treatments for Asbestos-Related Illnesses
Since treating mesothelioma is difficult, medical researchers are constantly trying and testing new treatments. Several of these experimental regimens have proven successful:
Experimental Medications
Clinical trials have shown that a combination of two drugs—Opdivo and Yervoy—could decrease tumor growth by enhancing T-cell function. While some research suggests that these experimental medications may improve mesothelioma outcomes, they are still awaiting approval by the federal Food and Drug Administration.
Gene Therapy
Mesothelioma patients can receive gene therapy treatment by participating in clinical trials. Gene therapy works by introducing aggressive anti-cancer cells. In some cases, gene therapy might improve the function of other medications.
Viroterapia
Viruses and pathogens do not only hurt people—they can hurt cancer cells, too. If a patient is eligible for virotherapy, their doctor will inject a cancer-killing virus directly into a tumor. This virus can supplement the immune system's response by attacking and killing cancerous cells. While virotherapy may improve mesothelioma outcomes, it is rarely employed as a standalone treatment.
Speak to your Healthcare Provider About the Proper Treatment for Asbestos-Related Illnesses
Other asbestos-related illnesses could require similarly intensive treatments. However, pleural plaques and even asbestos do not always cause severe injury or significant respiratory distress. A physician will recommend a treatment plan dependent on your symptoms, health, and probable prognosis.
Affording Effective Asbestos Injury Treatments
Asbestos-related illnesses have a devastating impact: they destroy lives, limit opportunities, and place an immense burden both on individual patients and entire families.
Unfortunately, even people with high-quality health insurance often find themselves driven to financial ruin by the costs of treatment. People who have been diagnosed with mesothelioma, for instance, could face rapidly mounting medical expenses; some studies have estimated that mesothelioma treatments like chemotherapy could cost up to $12,000 per month, while associated hospitalizations average around $25,000 per incident.
Treatment for Mesothelioma and other Asbestos Illnesses Can Be Expensive
If you, or a loved one, have been diagnosed with mesothelioma, you may feel like you have few options. You might decline high-quality care to spare your family's finances.
However, people who have been hurt by asbestos could be entitled to significant legal relief. This is because the asbestos industry knowingly exposed workers and consumers to injury. For decades, asbestos manufacturers told ordinary Americans that asbestos products were safe—safe to work with, safe to live with, and safe to bring home to their loved ones.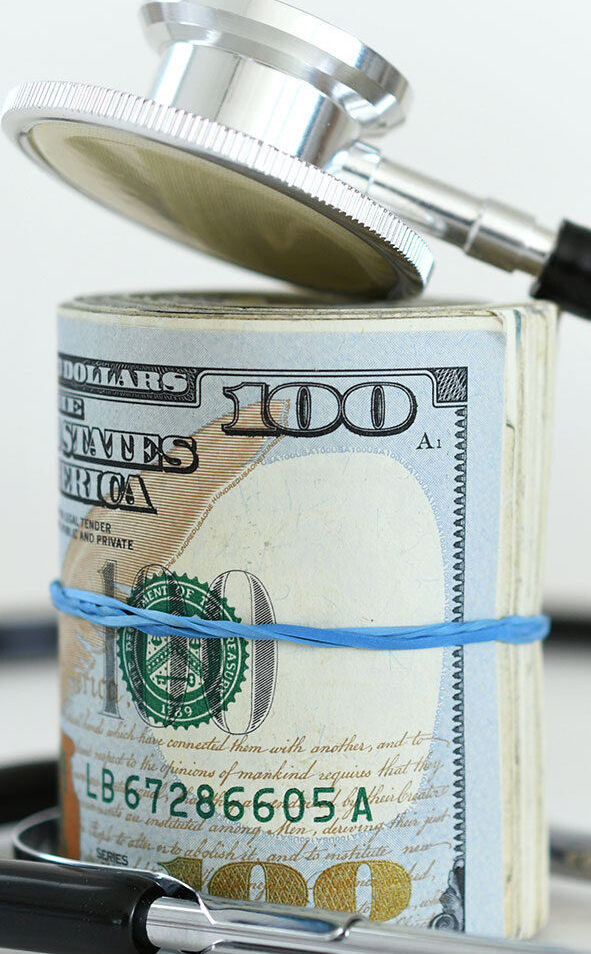 The Asbestos Industry's Failure to Warn
But at the same time, these companies had their own concerns about asbestos. After the Second World War, they commissioned intensive studies, finding that asbestos exposure was associated with a laundry list of serious illnesses and potentially deadly diseases.
But the asbestos industry never released these reports. Instead, they kept the results secret, hoping they could continue to profit atop the suffering of not only consumers but their own employees.
Today, the United States government recognizes the dangers of asbestos. The E.P.A., for instance, has put a broad ban on the manufacture, import, and sale of most asbestos products. And the courts have empowered the victims of the asbestos industry to pursue compensation for their injuries and losses.
Compensation for Health Problems Caused by Asbestos Exposure
If you, or a loved one, have been diagnosed with mesothelioma or another asbestos-related illness, you could receive recompense for your losses through:
Un acuerdo de seguro
An asbestos damages trust fund
Una demanda por lesiones personales
Asbestos Illnesses and the Death of Loved One
While no amount of money can alleviate the immense suffering caused by a cancer diagnosis or serious respiratory disorder, compensation could help improve a mesothelioma patient's quality of life, ensuring they receive competent medical care without risking their family's finances.
You could receive damages for expenses including but not limited to:
Past, present, and anticipated medical expenses
Rehabilitación física
Prescription medication
Traditional and emerging mesothelioma treatments
Dolor y sufrimiento emocional
Pérdida de disfrute
Pérdida de compañía
Muerte por negligencia
Every case is different, but when asbestos claims move to trial, mesothelioma victims and their loved ones routinely receive seven-figure settlements. This is because federal and state courts have found that asbestos companies were grossly negligent. They knew that asbestos was dangerous, but did nothing to stop employees and the public from being injured by their products.
Have You Been Hurt By An Asbestos Illness?
For us this is personal.
Las Oficinas Legales de Justinian C. Lane, Esq.-PLLC tienen un compromiso profundamente arraigado de ayudar a las víctimas de la industria del asbesto.
Unlike many other law firms, we understand exactly what it is like to lose a loved one to mesothelioma. Our founder, Justinian C. Lane, lost his father and his grandparents to asbestos-related cancers. When they passed away, nobody in Justinian's family knew they could have claimed compensation to help pay their remaining medical bills and funeral costs.
Hemos visto de primera mano el costo que el mesotelioma tiene para las personas y las familias, razón por la cual nos dedicamos a ayudar a otros no solo a obtener la compensación que necesitan, sino también la justicia que merecen.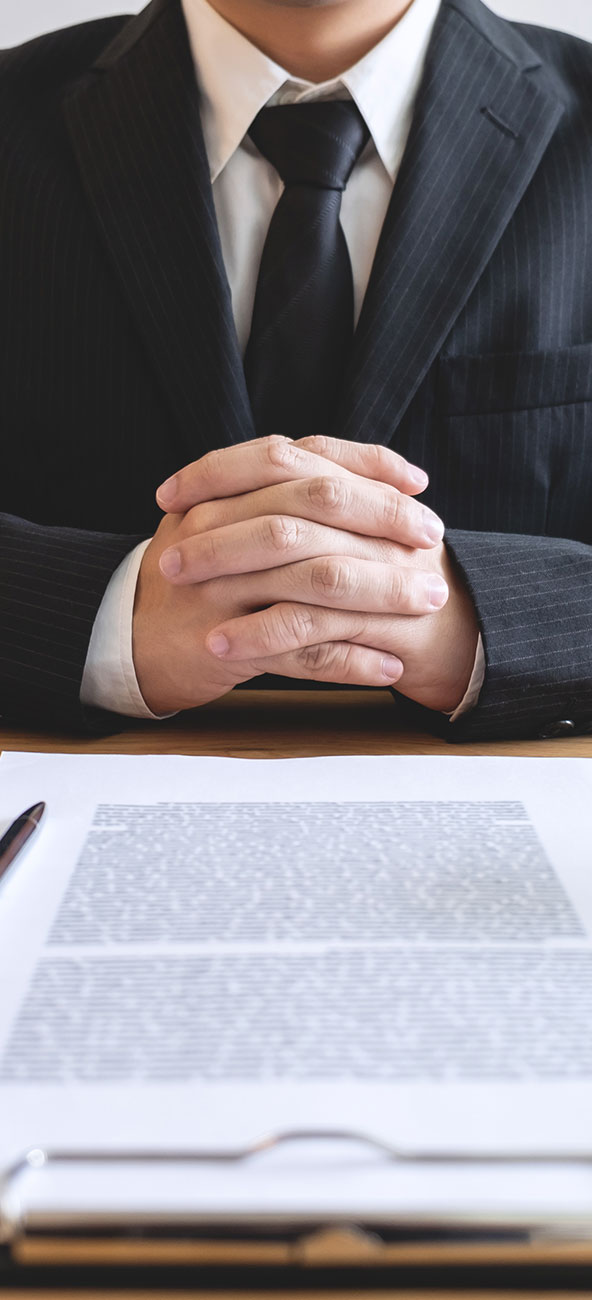 No Payment or Fee Unless You Receive Compensation
Las Oficinas Legales de Justinian C. Lane no creen en cobrar a los clientes potenciales que pueden estar profundamente afligidos. Ofrecemos consultas gratuitas: en persona, por teléfono, videollamada e incluso por correo electrónico. Y cuando aceptamos un nuevo caso, no le pedimos a nuestros clientes que paguen por nuestros servicios. Trabajamos sobre una base de contingencia, lo que significa que cubrimos los costos asociados con el litigio. Solo nos pagan si ganamos, y solo tomamos nuestro pago como un porcentaje del acuerdo.
Nuestros abogados han recuperado millones de dólares para personas heridas y muertas por exposición al asbesto. Te podemos ayudar también.
Si bien cada caso de asbesto es diferente, nos impulsa un sentido de justicia y nuestro objetivo es brindar justicia a los clientes, independientemente de lo que eso pueda significar para ellos.
Póngase en contacto con nosotros hoy
Porfavor comuníquese con nosotros en línea o llámenos al 833-4-ASBESTOS (427-2378) para programar su consulta gratuita y sin compromiso lo antes posible .